I use some excellent tools and services (both free and paid) to develop my freelance business online. So, I want to recommend all the following resources to you. If I did not have a great experience with them, I would not put that here on my personal blog.
Some paid resources I mentioned here are affiliate products or services, meaning if you buy them, I get a little commission at no extra cost to you. Sometimes, you get a discount when you buy via my affiliate links.
Social media
I explained these social media marketing resources (with screenshots and all the necessary features) except Kicksta and SocialPilot in the below article. If you have any questions, don't hesitate to contact me.
The Best Tools to Gain More Twitter Followers
1. Kicksta
Do you plan on buying followers or likes for your Instagram? Don't even think about that.
Buying followers or likes means putting your Instagram account at a huge risk. If Instagram caught you doing this (they will find you), you might end up getting banned.
Why would anybody do that? So, don't take that risk, and don't waste your money on those fake followers or likes. Instead, use Kicksta to grow your Instagram.
It is the #1 Instagram growth service and helps you to get more REAL followers, likes, and engagement on Instagram.
More real followers mean good brand awareness, which leads to more sales for your business. Not only for business accounts but also works on personal accounts too.
See how happy customers talk about Kicksta.

Before you purchase Kicksta, compare their plans and see if these plans can do what you are looking for in your personal or business Instagram account.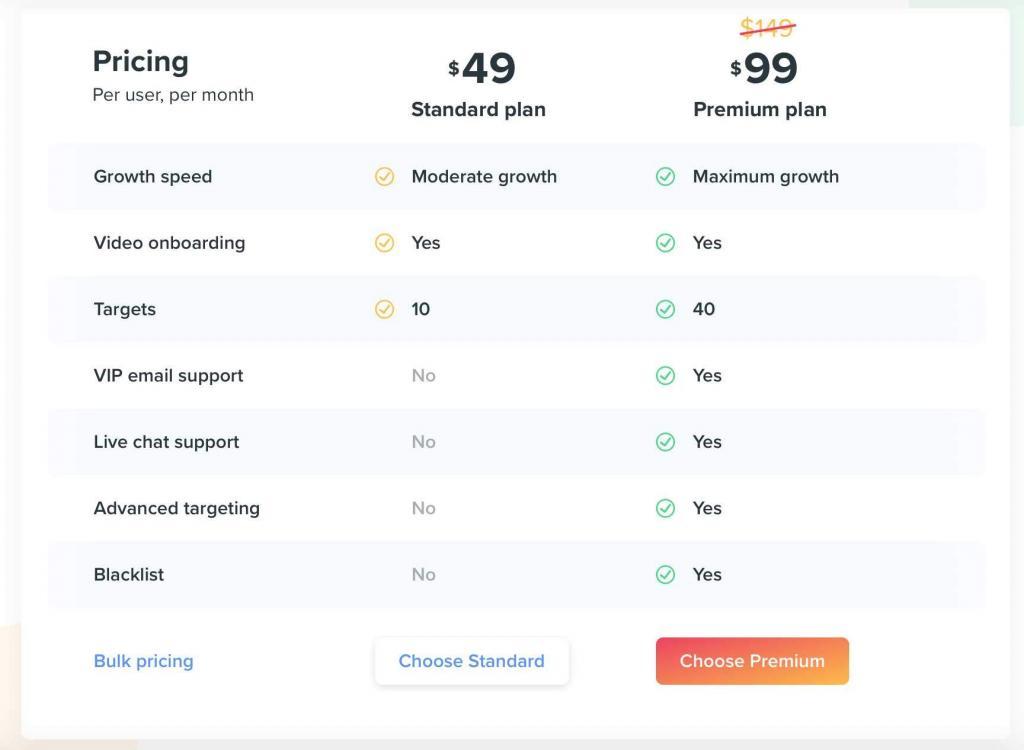 And I published 9 proven Instagram growth strategies if you would like to grow your Instagram followers organically. You can find a few more tools that I use on my Instagram there.
2. Owlead
As I mentioned above, don't even think of buying followers, likes, or shares on any social media platform. Twitter is one of the easiest and cheapest platforms to buy followers and likes, but please don't do that.
It'll ruin your Twitter profile and be bad for the website and business too.
A few years ago, you could easily find tools to grow Twitter organically, but Twitter has now taken down almost all the tools.
Owlead is the only tool that works on Twitter growth, and Owlead is the only tool you need to grow your Twitter followers.
You can easily target your followers using keywords and related profiles on Owlead. As you can automate targeting new profiles and following those accounts, your Twitter will grow effortlessly.
Let me show you my own Owlead dashboard and how it grows my Twitter account. I don't even have to look at this dashboard. Owlead can handle everything under the terms and conditions of Twitter.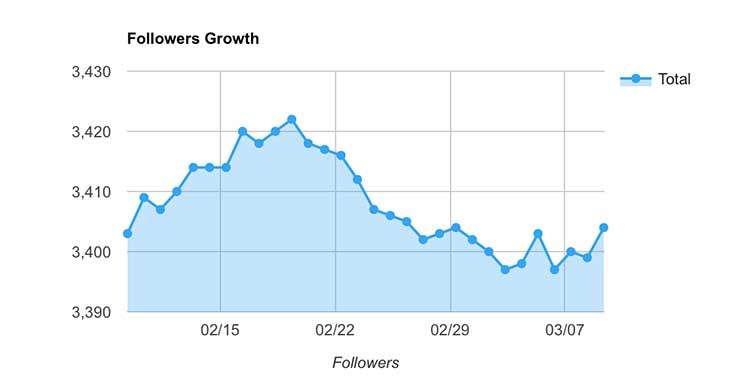 Unfortunately, they don't offer a free plan, but you can try 10 days trial with all the premium features.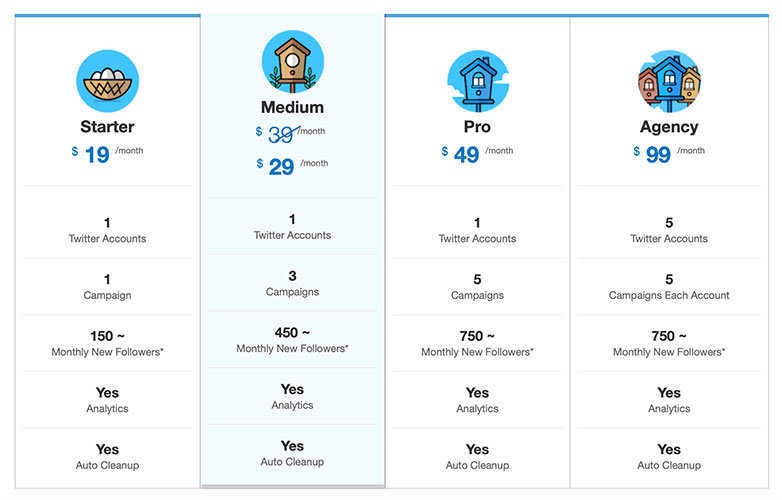 3. ManageFlitter – Another Twitter growth tool I use
4. Crowdfire – My personal social media profile management dashboard
5. Hootsuite – Mainly used for clients' social media management
6. Buffer – I schedule all my social media posts on Buffer
7. SocialPilot – Social media post bulk scheduling, analytics, and management
Blogging resources
8. Namecheap – Daglega is on Namecheap right now. I transferred everything to Namecheap from GoDaddy, and I'm pleased with their excellent customer service.
If you are a beginner, Namecheap is one of the best places to buy a new domain name and host your blog. They will help you through everything through their live chat for free.
9. Bluehost – Bluehost is another great web hosting provider. Setting up a self-hosted blog is the way to go if you plan to start a writing/blogging career. It is $7.99 $2.75/mo, and easy to set up. New customers receive a free domain name (with a free SSL certificate) with the hosting package.
I recommend Bluehost, especially for bloggers with some experience.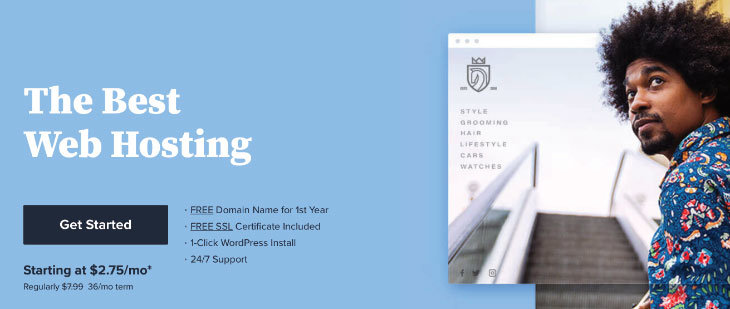 10. SEMrush – This is the only SEO tool you need. You can perform any SEO-related task with SEMrush. I use this tool almost daily to analyze my blog traffic, competitors, backlinks, and keywords. That is not all. It has so many great features.
11. MailChimp – My current email marketing service. It is free and easy to use. You just have to register for the free plan and embed an email sign-up form on your blog.
12. GTmetrix – Measure my blog performance (load speed/how to optimize).
13. WordPress – Free blogging software that I use and recommend.
Writing
14. Scrivener – The best clutter-free word processing app I use daily. Scrivener is not just a writing app. It'll help you to write fast and organize everything, such as notes, attached pdfs, images, etc.
15. Grammarly – I don't have to say anything about Grammarly. This fantastic app is everywhere now. Even the pro editors use this app because it is not a basic grammar and spelling app.
It teaches me how to write and what are the most suitable grammar patterns for specific places, words, and many tips. It is smart and enhances my writing.
I have explained a bit about Scrivener and Grammarly writing tools in the article below if you are interested in buying premium versions.
Jump Right In – Develop a Writing Habit With These Amazing Writing Tools