Social media marketing is evolving swiftly. If you want to be a successful social media marketer, you should update your knowledge. Reading social media marketing blogs is one of the best methods for that.
Marketers with the most updated knowledge will survive.
Don't you want to know how I sync with the speed of the evolution in social media? Today, I'm going to expose my methods.
Actually, I didn't even realize then these methods helped me do grow as a blogger and a social media marketer.
It all started with one terrible habit. I have a massive list of blogs (bookmarked) that I love to read every day (at least, I believed that it was a bad habit).
Those are under different subject fields, such as social media marketing, content marketing, tech, gadgets, science, animals, blogging, SEO, cars, news, photography, and more.
Even if I couldn't read every blog, I click those links once a day. It was a bad habit because it consumes time. I mean a lot of time.
Sometimes, it takes about six-seven hours a day.
It felt like an addiction when I was browsing everywhere on the internet and staring at websites. I didn't read any of this for knowledge or learn new things for future use, just for fun.
As I said in my previous article, I started doing elementary administrative work and web research as a freelancer at Upwork, and my monthly earnings are awful.
After a few years of patience and hard work, I realized that most of the social media strategists out there don't do what I could do. I saw an opportunity there.
So, I gradually changed my title from "VA/Web Researcher" to "Social Media Marketing Manager/Social Media Marketing Strategist."
Now I earn enough for a living and feel better than doing copy-and-paste jobs.
You should read a lot
Everything came up with the habit of reading.
Even if it seems time-consuming and not doing actual work, that habit has an enormous potential to change my profession and life.
In the beginning, it is very irritating and challenging. Reading becomes even harder if you jump into the wrong articles at first. I went through that misery.
So, be careful when you select blogs to read and learn new things.
I write this to help you find the best social media marketing blogs (my personal choices) if you are interested in becoming a Social Media Strategist.
Therefore, I extracted 25 blogs I read (at least visited) from my bookmarks. Basically, all these blogs are under the theme of Social Media Marketing.
Some of these are award-winning blogs.
I'm still learning from their well-organized and fascinating articles.
So, I honestly believe that these are the best blogs to learn about social media marketing, content marketing, SEO, blogging, tools that use professionals, tips, and tricks for social media marketing, etc.
Here is the list of those 25 blogs (Click on the link to go to the website: it'll open in a new tab)
If you want to learn about social media, you can follow these blogs. It is your choice. I just extracted these blogs and say "the best" based on my personal interests only.
I scored and sorted these social media marketing blogs myself. There was no expert panel or any organization for that.
I did not arrange them in order and do not know which one is better. It depends on your perspective.
However, I can promise you one thing.
I have been reading these social media marketing blogs for years, and I can guarantee you the quality of their content.
Sometimes, I mention the services/tools that you could buy via these websites. It is just for your benefit only. I'm not promoting anything here for a commission. In summary, this is not a sponsored post, and this article contains no affiliate link.
Key factors considered
When I selected these blogs as the best social media marketing blogs, I considered a few key factors.
Quality of the content (most important of all)
Post new articles regularly
Update old content regularly
Diversity of their topics/ social media marketing related
Authors of the blog
User-friendliness/ Ads
Performance of the content posted/ comments/ feedback/ reviews
1. Jeff Bullas SMM blog
When I started learning social media marketing via blogs, jeffbullas.com was one of the best blogs. It publishes excellent content that is easy to digest.
Jeff Bullas is the owner of this blog. He is known as a top global content marketing influencer and entrepreneur. His blog contains not only his articles but also the best guest authors.
So, you will be able to learn various topics related to social media marketing, content marketing, email marketing SEO, business, personal growth, and more.
Especially, Jeff Bullas publishes the best tools that we can use as digital marketers and articles on trending topics.
For example, when Instagram influencer marketing is the trending topic, you'll see in-depth articles on that.
As the user-friendliness and the ease of digestion, I recommend jeffbullas.com for beginners looking forward to becoming digital marketers in the future.
Founder – Jeff Bullas
Alexa Rank – 26,254
Twitter – 

@jeffbullas

2. Social Media Examiner Blog
As its name says, this blog examines almost all social media platforms to show how to do things that most of us do not know.
And if you want to read regular updates and breaking news on social media, this is the best place you should visit.
Most of its articles are between 1500-2000 words. So, you can learn new tips and update within a few minutes,
If you are an expert social media marketer or you want to bring your social media marketing to the next level, Social Media Examiner conducts the best events and conferences all over the world.
Founder – Michael Stelzner
Alexa Rank – 14,861
Twitter – 

@SMExaminer

3. Buffer SMM Blog
It is tough to manage multiple social media accounts in the early days. That is why Buffer is founded. Multiple social media from different platforms can manage easily from the Buffer dashboard.
Please find the article below if you want to know more about Buffer's unique features.
6 Best Tools to Gain More Twitter Followers
Regarding the Buffer blog, you can learn about managing social media, how to use social media properly for your business, and social media news and updates.
Another reason I loved the Buffer blog is its clutter-free, cleaner design.
Founder – Joel Gascoigne
Alexa Rank – 2,232
Twitter – @buffer

4. Jenn's Trends SMM blog
Jenn Herman, a social media marketing speaker, and author, runs this award-winning blog not only once but several times.
And her social media marketing blog is featured on several huge websites such as Inc., THE VERGE, Social Media Examiner, Fox News, etc.
Jenn's Trends focused on Instagram, Instagram marketing, and new trends. As a beginner, I learned almost all the Instagram tips and tricks from this blog.
When I worked as a freelance social media strategist, I realized the value of that knowledge.
So, if you want to narrow your niche and specifically learn about Instagram marketing, this might be the best place for you.
Founder – Jenn Herman
Alexa Rank – 278,443
Twitter – @jenns_trends

5. Peg Fitzpatrick's SMM blog
This fantastic lady, Peg Fitzpatrick, is a popular speaker and author (Co-authored with Guy Kawasaki – The Art of Social Media: Power Tips for Power Users) who started her career in social media marketing with zero followers and alone.
She slowly built her social media domain and gained over 1,500,000 followers across leading social media platforms by using her hard-earned marketing experiences working with highly influential brands and companies.
And she has worked directly with the teams at Pinterest, Facebook, Google, and LinkedIn. It is ideal for learning from an expert on multiple social media platforms, right?
She does not accept guest posts, sponsored posts, or requests for product reviews on her blog. So, you can learn her own work.
I consider her blog one of the best social media marketing blogs.
Founder – Peg Fitzpatrick
Alexa Rank – 288,010
Twitter – @PegFitzpatrick

6. Rebekah Radice's SMM blog
Rebekah started her blog in 2004, and now, her blog has over 250,000 subscribers. So, she is a successful woman as an entrepreneur, keynote speaker, marketing coach, and social media author.
As promised, she delivers uncomplicated solutions to improving social media engagement, generating quality leads, turning conversations into conversions, and increasing revenue within her blog.
Rebekah Radice's blog stands out in this noisy online world because she writes with her 20 years of experience in marketing and is the founder/co-founder of several companies.
Founder – Rebekah Radice
Alexa Rank – 170,012
Twitter – @RebekahRadice

7. Razor Social SMM blog
RazorSocial was founded by Ian Cleary, who is known as one of the top marketing tech influencers around the world. It initially focused on social media tools. Today, it is one of the top marketing blogs.
If you want to learn about social media marketing and become a professional social media marketer, you should learn about technology trends and how technology and social media marketing work together.
Because this is the era of dominant technologies like artificial intelligence and advanced social media automation tools.
RazorSocial publishes updated, in-depth articles on content marketing, artificial intelligence, marketing automation latest tips, tools, and tactics related to all areas of digital marketing, and how social media and tech fused together.
They have an experienced tech team for that. So, this is one of the best social media marketing blogs and consider a must-read blog by every social media enthusiast.
Founder – Ian Cleary
Alexa Rank – 178,727
Twitter – @razorsocial

8. Sprout Social SMM blog
When we talk about SproutSocial, we can't just ignore their services and tools.
It is one of the most famous and powerful social media management tools (other than Hootsuite and Buffer).
With their unique and Expensive tools, such as social media management, social media analytics, and social media automation, they bring brands and people together.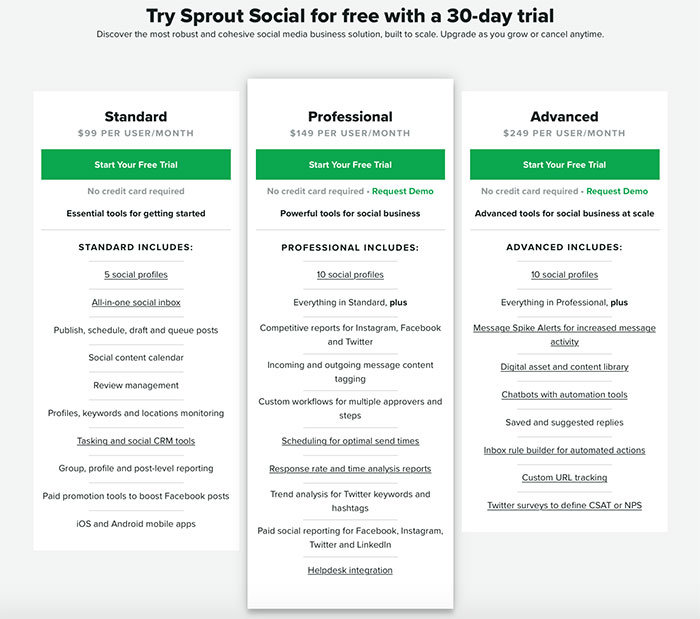 Even if SproutSocial is expensive, I'd like to highlight a few pros of using it.
It has an inbuilt customer relationship management system (CRM)
Team collaboration tool
Support for multiple profiles on multiple platforms
Analytics
Has a mobile app
Social content calendar
Keyword analysis
URL tracking
Technical support
When it comes to the SproutSocial blog, they publish articles on social media trends, social media statistical reports, social media analytics, and in-depth articles on other related topics that all marketers should know.
As a company with a popular social media management tool, they know how each social media platform behaves and might have a great understanding of how social media algorithms work.
So, we can rely on their reports and strengthen our social media marketing strategies.
Founder – Justyn Howard
Alexa Rank – 16,425
Twitter – @SproutSocial

9. Social Media Today SMM blog
Social Media Today has the latest news on social media. Their expert authors daily update the blog with social media news and trends.
This blog is among the first blogs that I have read and learned about social media marketing.
And I'm pretty sure that Social Media Today might be the most shared blog on my Twitter because I have loved this blog since the day I found it.
Don't underestimate the power of this blog if you don't see crazy animations and colorful banners on this blog. It is simple and clean yet among the most popular social media marketing blogs.
Founder – Robin Fray Carey
Alexa Rank – 21,791
Twitter – @socialmedia2day

10. Socially Sorted SMM blog
Donna Moritz is the founder of this award-winning blog, Socially Sorted.
It was named by Forbes as one of the Top 5 Blogs in 2019 and listed by Inc. Magazine as one of the 15 Social Media Marketing Blogs you should be following in 2020.
And Socially Sorted was three times the consecutive winners of Social Media Examiner's Top 10 Social Media Marketing Blogs in 2015, 2016, and 2017.
Amazing huh!
Within seconds you go through this blog, and you'll understand that it focuses on visual content. She will help you to use visual storytelling and content marketing to get results in your business, as she promises on her blog.
When I started working as a freelance social media marketer, Socially Sorted where I learned how to use videos, GIFs, and Images for better social media marketing.
Founder – Donna Moritz
Alexa Rank – 130,304
Twitter – @SociallySorted

11. Neil Patel's SMM blog
Neil Patel is one of the top marketers who help grow huge brands like Amazon, NBC, GM, HP, and Viacom; he has built this fantastic blog.
It covers many marketing niches like social media marketing, content marketing, eCommerce, email marketing, entrepreneurship, ads, and SEO.
Neil Patel's blog is unlike any other blog. He publishes in-depth and insanely lengthy content with over 4000+ words, videos, and podcasts on this blog.
It is enough for me to read one article per week or sometimes for a month because he has so many new tricks, methods, tools, websites we have never heard of, and critical analytics data.
When I started blogging, I knew nothing about SEO. But, I could bring my blog to Google's first page for some medium competitive keywords.
How?
I learned a few essential SEO tips through his articles and YouTube videos and apply.
Besides, he developed several multi-million dollar companies such as KISSMetrics, CrazyEgg, and amazing free tools such as Hello Bar, SEO analyzer, backlink checker and A/B testing significance calculator, and Ubersuggest (Key Word Analysis Tool).
Founder – Neil Patel
Alexa Rank – 3,319
Twitter – @neilpatel

12. Dustin Stout's SMM blog
Dustin Stout is a co-founder of the Social Warfare Wordpress plugin, which is impressive social sharing buttons. If you work on Wordpress, you probably know this plugin.
I have been using Social Warfare plugins on Daglega for years, but now I'm using Grow by Mediavine (Formerly known as Social Pug) here.
Social media marketing, content marketing, blogging, and design are the focused areas of this blog.
As he is experienced in different areas related to social media, you would see amazing in-depth articles on his blog. So, this blog was named twice as one of Social Media Examiner's top 10 social media marketing blogs.
Basically, this is where I go and learn from the dimensions of social media images to web design.
Founder – Dustin W. Stout
Alexa Rank – 100,695
Twitter – @DustinWStout

13. Agora Pulse SMM blog
Agora Pulse started as a Facebook marketing tool, but today it is one of the most popular and advanced social media management tools with a ton of unique features.
However, it is a premium tool with no free versions like Buffer or Hootsuite.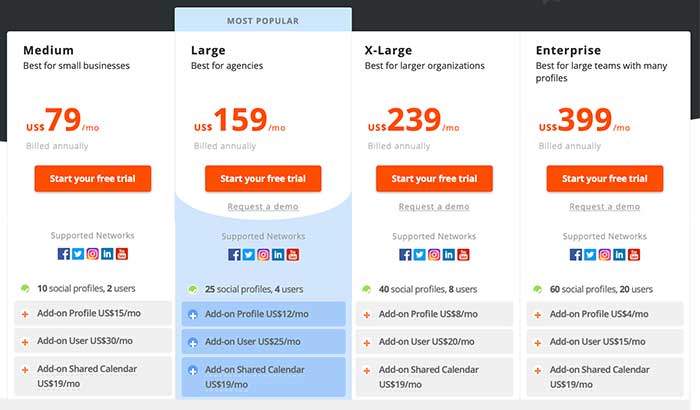 If you would consider Agora Pulse for your social media management, they have compared Agora Pulse with all the other tools such as Buffer, Hootsuite, Sprout, Sendible, and Meet Edgar in their blog.
Do not rely on their comparisons only. Many other companies have published detailed comparison reports.
So, you should go through those and understand the power of their social media management tool.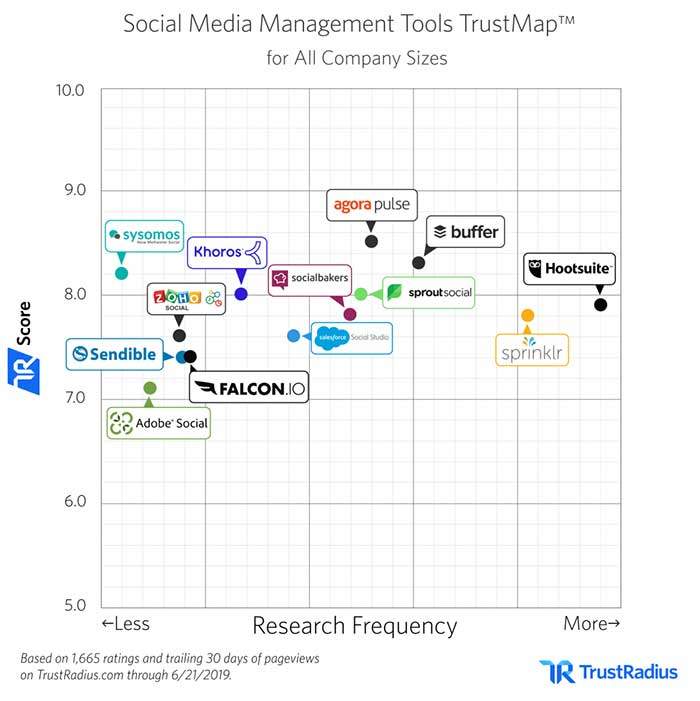 On the other hand, if you want to increase your social media presence without struggling much, the Agora Pulse blog will help you.
As I said before, blogs from businesses with social media management tools would be better than others because they know what they are doing and have access to the data that nobody has.
Founder – Emeric Ernoult
Alexa Rank – 11,019
Twitter – @Agorapulse

Social Media Lab SMM blog
I put Social Media Lab under the same number because this blog is also powered by Agorapulse.
As its name says, this is a lab doing experiments on Social Media.
Agorapulse invests over $15k per month to do various exciting experiments on all social media platforms.
They do properly designed experiments to test myths and rumors of the social media marketing world. Then they publish those case studies and experiment results for your benefit.
The best part of this blog is you can select the social media platform you like ( Facebook, Instagram, Twitter, LinkedIn) and see the results.
See below topics they have published recently. I'm sure you have never seen anything like this anywhere before.

14. Katie Lance's SMM blog
Katie Lance is a superstar in social media events because she is a passionate speaker, best-selling author, social media consultant, real estate marketer, and a fantastic blogger.
Her blog is another good place to learn about Facebook/Instagram marketing, mobile apps, video marketing, new technology, and women in business.
This blog is awesome, especially for those who are interested in the real estate business and how to use social media for the business.
Founder – Katie Lance
Alexa Rank – 925,350
Twitter – @katielance

15. Madalyn Sklar's SMM blog
Madalyn Sklar is a leading Twitter marketing expert. That title is the fittest for her skills, but she is also a social media power influencer, blogger, podcaster, and business coach.
I mentioned this as one of the best social media marketing blogs because it is highly focused on one platform.
So, If you would like to learn anything about Twitter, her blog, podcasts, and her #TwitterSmarter Twitter chat are the best places to connect because no one knows Twitter better than her.
Thank you everyone for a great hour of sharing. #YouRock! We'll see you back here next week on the #TwitterSmarter chat.

And be sure to join our new Google calendar so you don't miss any upcoming chats. Just DM your email address to me and I'll set you up. pic.twitter.com/X8rFZJ5LZ6

— Madalyn Sklar – Digital Marketing since 1996 (@MadalynSklar) February 20, 2020
When I started my freelancing career as a social media marketing strategist, I basically worked on my clients' personal and business Twitter profiles.
I learned much more about Twitter from her blog than anywhere else, and I still visit her blog every day.
My advice is, just find a few articles/podcasts from her blog, and you'll realize that you have been using Twitter all wrong. You can learn the real power of Twitter from her.
Founder – Madalyn Sklar
Alexa Rank – 660,333
Twitter – @MadalynSklar

16. Mari Smith's SMM blog
As I mentioned above, Madalyn is a Twitter marketing expert, but  Mari Smith is widely recognized for her Facebook marketing expertise.
Mari is frequently one of the TOP rated speakers at major social media conferences.
She is an internationally renowned leader, trainer, and author of marketing and Internet technology (Facebook Marketing: An Hour a Day).
Forbes named Mari Smith as one of the top ten Social Media Influencers three years in a row. That is good enough to prove her expertise on social media, right?
So, if you are interested in Facebook (and other social media platforms) and wanna know how to make money through Facebook, choose Mari as your guru. Read her blog and watch her YouTube videos to achieve your goals.
I personally like to watch her keynote speeches, YouTube videos, and Facebook videos more than reading her blog.
Founder – Mari Smith
Alexa Rank – 154,500
Twitter – @MariSmith

17. Hub Spot SMM blog
HubSpot is a huge company in business and marketing. In the beginning, it focused on small businesses, but with its audience and fame growth, now it is working mostly for big companies.
Besides their great HubSpot marketing blog, they offer so many fantastic software for marketers, such as sales software, content management system, content scheduling software, content automation software, email automation software, analytics software, meeting scheduling software, and many more.
So, the Hubspot growth platform can manage an entire company with all its product bundles.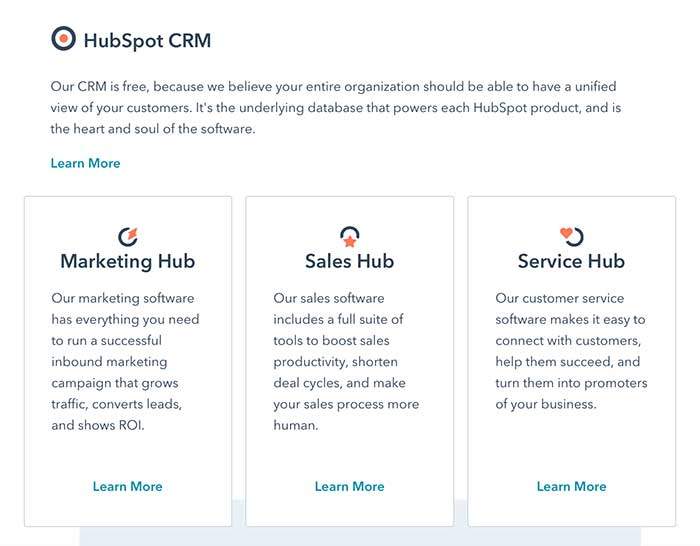 Follow the features and prices of their Marketing Hub. This is just one department of Hubspot. They have many other departments, such as Sales Hub, Service Hub, CMS, and CRM.
So, you can see the power of Hubspot tools and how feature-packed they are.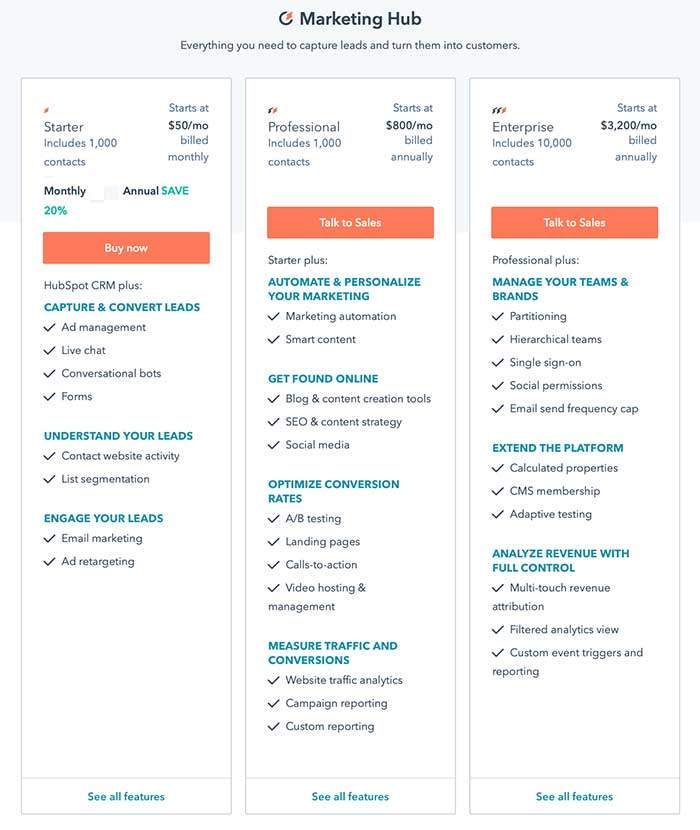 Instead of speaking about the Hubspot blog, I showed you these because I think it is enough to understand the quality of their blog.
It covers all related areas that match with their tool, such as social media marketing, content marketing, SEO, social media marketing, business growth, increase sales, email marketing, etc.
This is one of my personal favorites. Before I write articles for Daglega, I always read Hubspot articles related to the topic because articles are very rich in new information.
Founder – Brian Halligan
Alexa Rank – 771
Twitter – @HubSpot

18. Hootsuite SMM blog
If you have the slightest interest in social media, you probably know Hootsuite. I'm pretty sure about that because it is everywhere.
I'm still using Hootsuite for multiple social media profile management (20+ social media platforms) since the day it launched (I think it was in 2009).
It is not just a dashboard to see all your social media account in one place. It has so many great features, such as,
Monitoring each social media account feed with unlimited social media streams
 Search social media conversations using keywords and locations
Reply to your posts and comments without even leaving the dashboard
Automatically schedule posts for all linked social platforms
Upload, edit and schedule posts/messages in bulk (CSV format)
Plan your content with the inbuilt content calendar (drag and drop to change the scheduling time)
Manage scheduled content on the go with Android and iOS apps
Schedule content while browsing the web using browser extensions
Organize content
Discover content to repost on your profiles
Manage social media with your team
Share social media access among team members without sharing passwords
Amazing social media analytics tool (monitor, create reports, export reports, share, analyze performance, etc.)
Create and manage promoted post campaigns from the same dashboard
and more.
With all those features, you can't ignore Hootsuite, right?
So, find the best plan that suits your needs.
Try their limited Free plan:  3 social profiles | 30 Scheduled Messages | 1 user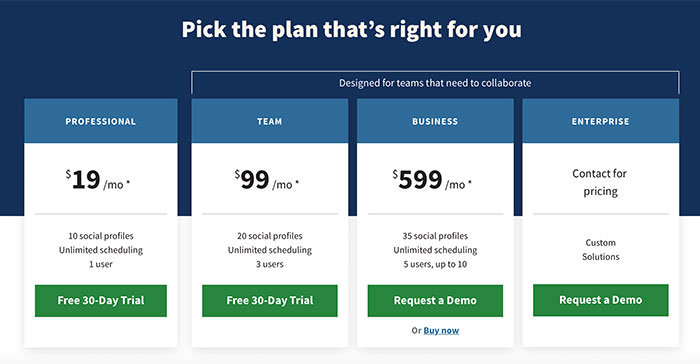 If you would like to know more about the Hootsuite dashboard and several other amazing tools and strategies I used to grow my Twitter from 0 to 125k+ and Instagram to 20k+, find the articles below.
From the Hootsuite blog, you can learn new tips and tricks on social media marketing, management, analytics, growing social media engagement, scheduling social media posts properly, social media apps, news, etc.
And the best part is this blog will show you how to make social media marketer's life easier with amazing tools.
Founder – Ryan Holmes
Alexa Rank – 342
Twitter – @hootsuite

19. The Social Media Hat SMM blog
Today, the internet is full of various kinds of tools. You can easily find a tool to do anything on social media, such as sharing, scheduling, monitoring, AI chatbots, and almost anything.
So, the challenge is to find the best tool for your/company's needs.
I selected The Social Media Hat as one of the best social media marketing blogs because they have a whole category of social media marketing tools.
They publish reviews, how-to guides, and feature comparisons on social media's most helpful tools in that section.
And they have well-organized categories for each social platform (Facebook, Instagram, LinkedIn, Pinterest, Twitter, and YouTube) on their menu.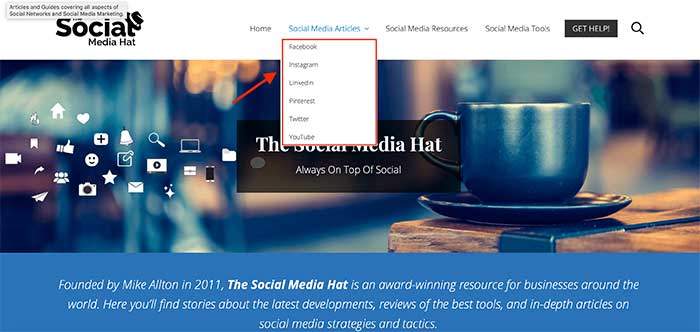 So, finding in-depth articles/resources on the platform you are interested in is effortless.
Founder – Mike Allton
Alexa Rank – 149,603
Twitter – @SocialMediaHat

20. Social Media Week (SMW) blog
"Social Media Week (SMW) is one of the world's premier conferences and industry news platforms for media, marketing, and technology professionals."
This is how they describe their website's goal, and they truly deliver it.
If you want to stay updated on what is happening in the social media world, new ideas, insights, innovations, how social media and technology change business, and marketing tactics, SMW is the place for you.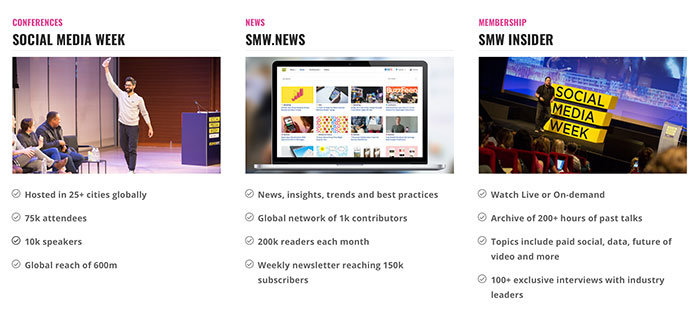 I think the SMW blog and its podcasts are not for beginners. But, I have selected this as one of the best social media blogs because it is the top blog of its kind.
If you follow their Twitter, you'll get updates like this regularly.
Our initial agenda for #SMWLA 2020 is now live! ?

Browse our first wave of sessions hosted by leaders from @PepsiCo, @ComedyCentral, @amazon, @instagram and more, and secure your pass today at 30% off: https://t.co/IRDNR8UMi8 pic.twitter.com/oA89VNWQ7X

— Social Media Week (@socialmediaweek) February 20, 2020
Founder – Toby Daniels
Alexa Rank – 72,755
Twitter – @socialmediaweek

21. Convince & Convert SMM blog
Convince & Convert is the best blog if you are especially involved in content marketing, social media marketing, and influencer marketing.
How-to guides are the strong side of Convince & Convert.
Except for working on the blog, Jay Baer has been doing a social media consulting service for years and has advised more than 700 big brands to bring their business to the next level.
But, even if this blog has huge potential in content marketing, I do not recommend this blog for beginners in the field.
Most of its articles are better suited to those with experience in marketing already because they write in-depth articles on a very narrow and specific topic.
See this.
How to Create a Social Media Policy for Employees
Founder – Jay Baer
Alexa Rank – 23,242
Twitter – @convince

22. Jon Loomer's SMM blog
As they say, Jon Loomer is "For Advanced Facebook Marketers."
By referring to his ultimate guides and podcasts, you can quickly become a master in Facebook marketing.
And the reason that marketers are talking about Jon Loomer is his Power Hitters Club. It is the place where like-minded people gather and discuss and crack the code of Facebook marketing and advertising.
In Power Hitters Club, they support one another, share strategies and case studies, and alert one another of new features and how to use them.
Power Hitters Club- Basic members, get access to the following:
Private Facebook group to learn and share strategies with their peers
Webinar replays
Quick Video Tutorials
If you are an advanced Facebook marketer and wanna get the full package, you have to go for the Power Hitters Club- Elite membership.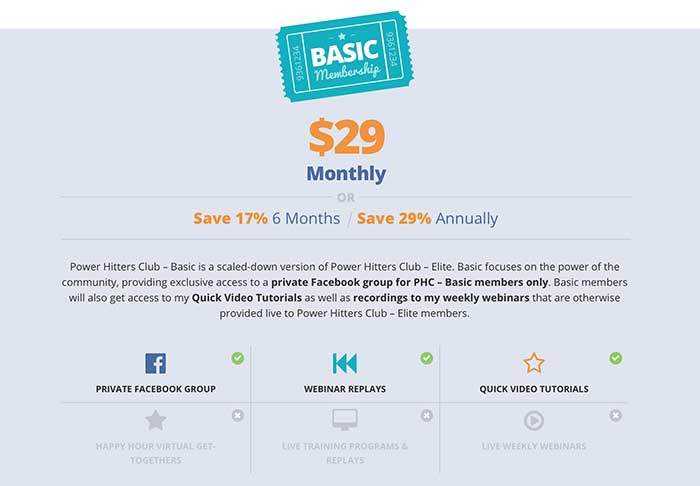 Power Hitters Club- Elite members get access to the following:
Private Facebook group to learn and share strategies with their peers
The weekly webinar
Webinar replays
Training programs — both live and replays
Full library of Quick Video Tutorials
Happy hour virtual get together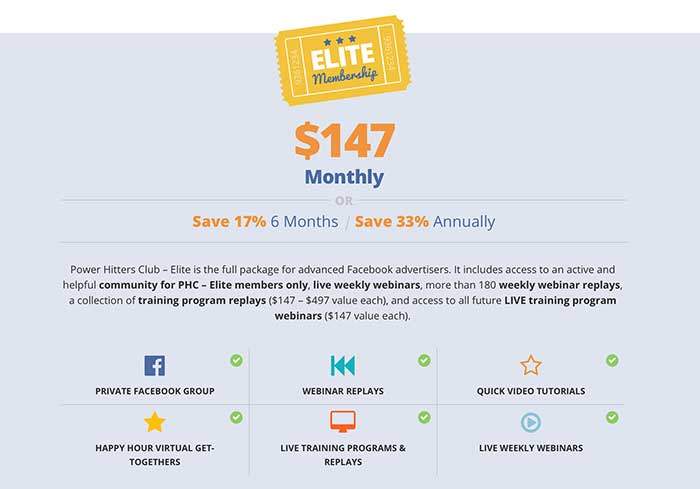 Founder – Jon Loomer
Alexa Rank – 25,961
Twitter – @jonloomer

23. Sue B. Zimmerman's (SBZ) SMM blog
I have already shown you a few social media marketing blogs that are focused specifically on Facebook and Twitter. So, it is time for one of the most trending social media platforms these days.
Yes, it is Instagram.
Sue B. Zimmerman is a leader of the Instagram Marketing field that empowers entrepreneurs and marketing professionals to utilize the power of Instagram to get solid business results.
She developed the most comprehensive online Instagram course. If you would like to learn how to create content that your followers love and how to drive quality traffic to your website to increase sales via Instagram, don't think twice about buying this fantastic course.
Once, one of my good clients who are working on Instagram recommended this course to me.
Her blog, Sue B. Zimmerman– SBZ, has step-by-step tutorials, Instagram growth tips and tricks, proven strategies, updates, new Instagram tools, IGTV, and in-depth resources.
View this post on Instagram
Founder – Sue B. Zimmerman
Alexa Rank – 350,520
Twitter – @SueBZimmerman

24. Kim Garst's SMM blog
Kim Garst, an international best-selling author and international keynote speaker is named one of the Top 10 Social Media Power Influencers by Forbes.
Some of the world's top brands like Microsoft, IBM, and Mastercard get her service as a digital marketing adviser.
So, from her blog and online training courses, you can learn about social media trends, success stories, how to work with the marketing team, social media marketing tactics that large businesses use, social media marketing tools, and more.
Founder – Kim Garst
Alexa Rank – 37,050
Twitter – @kimgarst

25. Top Dog Social Media blog
We have already covered all the major social media platforms except LinkedIn. So, the Top Dog Social Media blog is for people who love LinkedIn.
As you all know, LinkedIn is designed for professionals, and it is entirely different from all other social media.
Yet, many professionals do not know how to use LinkedIn properly and succeed on LinkedIn.
So, you must learn how to work and take full advantage of LinkedIn for your career development, business growth, and lead generation.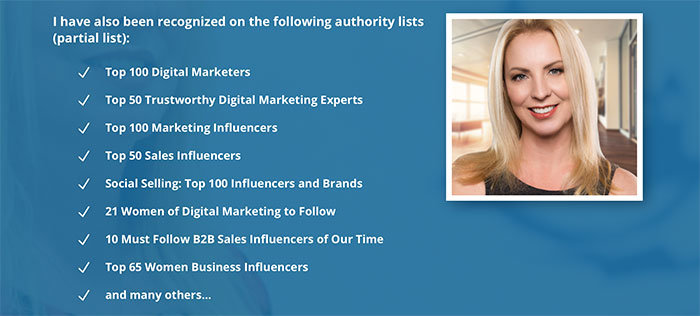 Melonie, who started this blog, is recognized globally as a speaker, trainer, and author in the field of LinkedIn and social selling.
Her book, LinkedIn Unlocked, was an international #1 bestseller. So, Melonie's blog and the book are the best if you want to learn LinkedIn.
Founder – Melonie Dodaro
Alexa Rank – 88,946
Twitter – @MelonieDodaro

Create and Go SMM blog
A fantastic couple (Alex and Lauren) started Create and Go blog to teach people how to start a successful blog and earn money like they make six-figure.
So, even if it is not focused on social media marketing, they have published many articles on how they use Pinterest to drive traffic to their blog and earn money.
I have learned many Pinterest tricks and how to increase website traffic without spending so much time on annoying SEO from Create and Go.
That is why I put this in the bonus list of best social media marketing blogs.
You'll find many articles like the above on their blog.
Founder – Alex Nerney and Lauren McManus
Alexa Rank – 55,019
Pinterest – Create and Go | Start a Blog + Blogging Tips

Search Engine Journal (SEJ) blog
Search Engine Journal is widely known as the best source for SEO news, such as Google algorithm updates. If you want to ensure that your company practices the best SEO and follows Google's guidelines, SEJ is the best place you should visit every day.
But they publish concise articles on almost every social media platform. You can easily access articles on any social media platform that you like directly from the menu.

Founder – Loren Baker
Alexa Rank – 12,227
Twitter – @sejournal
Over to You
Note: Don't forget to PIN the image below.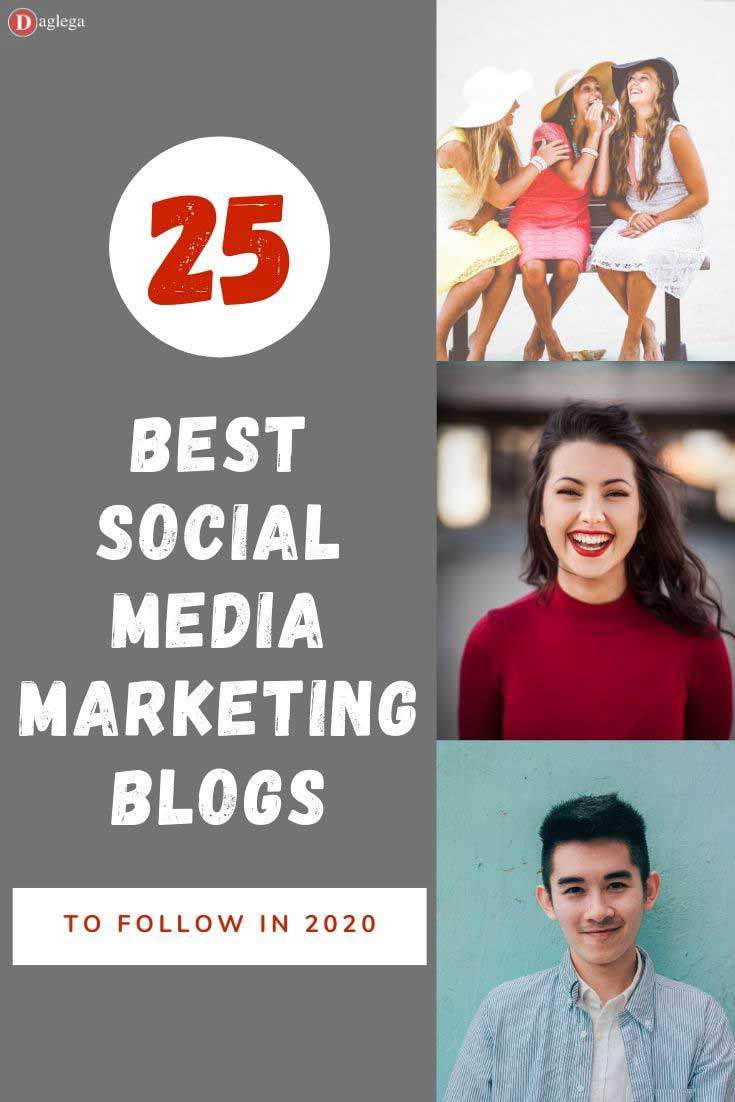 Getting valuable knowledge from multiple channels and experts from the respective fields is vital.
I just want to ensure that you have the best social media blogs and learn new thing that helps you improve your career or earn living money by blogging.
I firmly believe that these hand-picked blogs can change how we use social media and show new paths to earn by working with social media.
If you have more to add, please let me know. When I update this article, I will definitely give a chance to your ideas, insights, and new recommendations.