Web browsers are simply the most used software because web browsers and browser extensions can do a lot of things if you have armored your browser with all the proper tools.
As social media marketing strategists, we will have to go through complicated social media marketing tasks. Some things should do over and over again. Clicking the same buttons a thousand times a day.
For me, It is annoying and boring.
I know, Google Chrome browser is the world's most famous. It is developer-friendly and has a web store with thousands of extensions but, I prefer Apple's Safari browser over Chrome as a Mac user.
Safari is faster than ever before. According to Apple, it is faster than Chrome or any other browser and the energy consumption is significantly low compared to Chrome on Mac.
And it provides a safer browsing experience, minimalistic design, and Keychain.
As a freelancer, I handle many social media profiles and credit card details from my clients at the same time. So, I do not have to use a third-party app to save all those login details and numbers.
Keychain stores securely all my passwords and syncs through all my devices.
So, it is time to teach your Safari browser a few tricks, save your time and increase productivity. First, you have to learn the simple process of installing and using Safari browser extensions.
How to Download and Install Safari Browser Extensions
Apple moved all the Safari browser extensions into the famous Mac App Store. With that move, some good extensions were removed and new ones added. I don't know the exact reason for that.
You can access those easily via the Safari browser, open Safari, and choose Safari > Safari Extensions from the menu bar.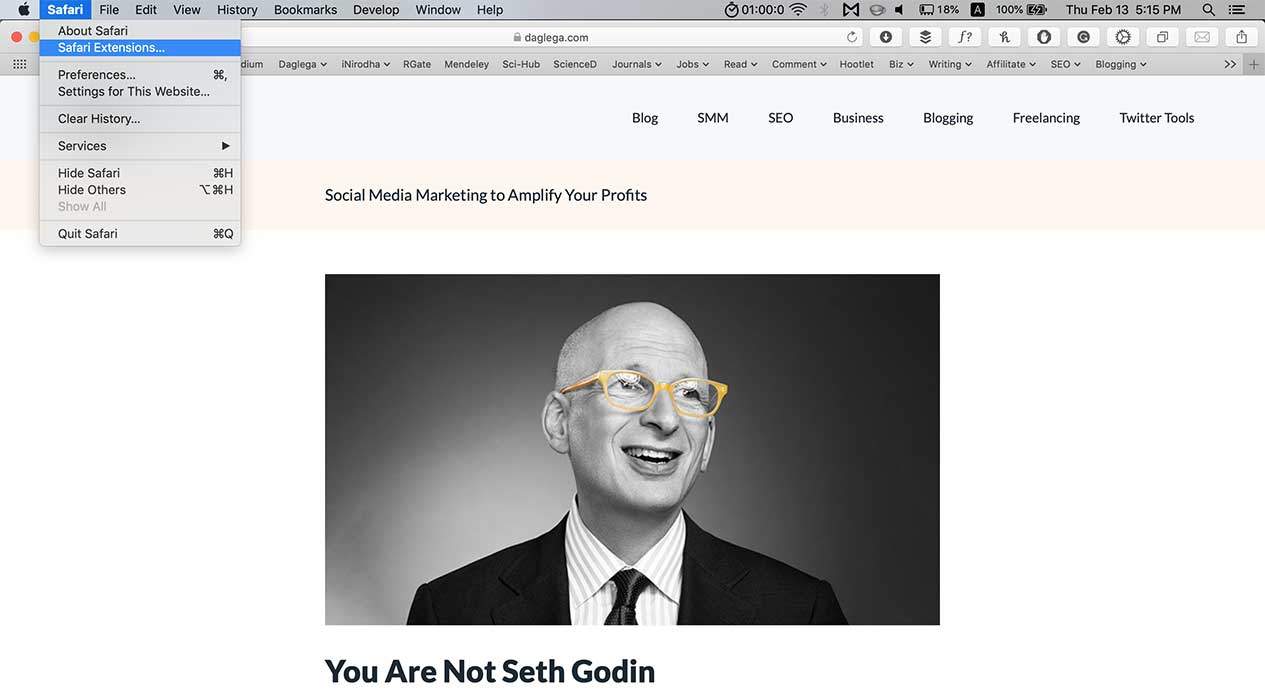 Then, you'll see all the extensions in the App Store. Scroll down through the list and Get what you want. It is exactly the same as installing any other app through the App Store.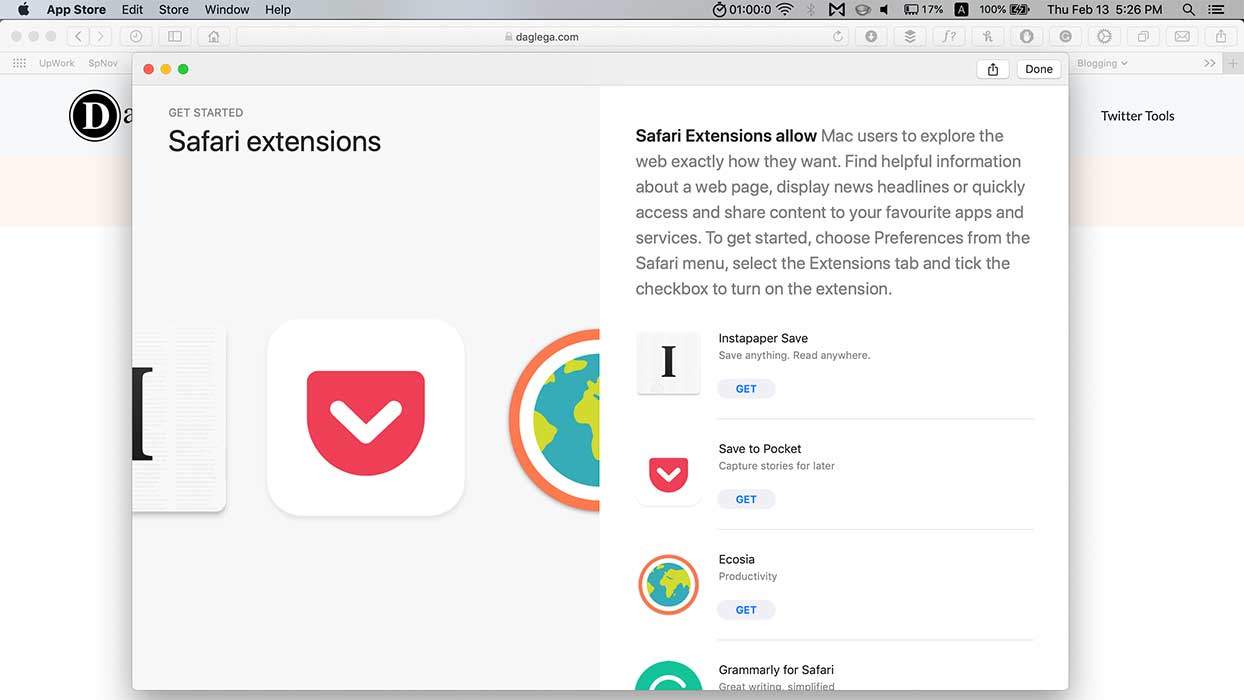 When you've installed it, you'll see the installed extension app appear in the Applications folder like the other apps on the computer.
After downloading, to activate the extension you have to go to the –> Preferences under the same safari menu.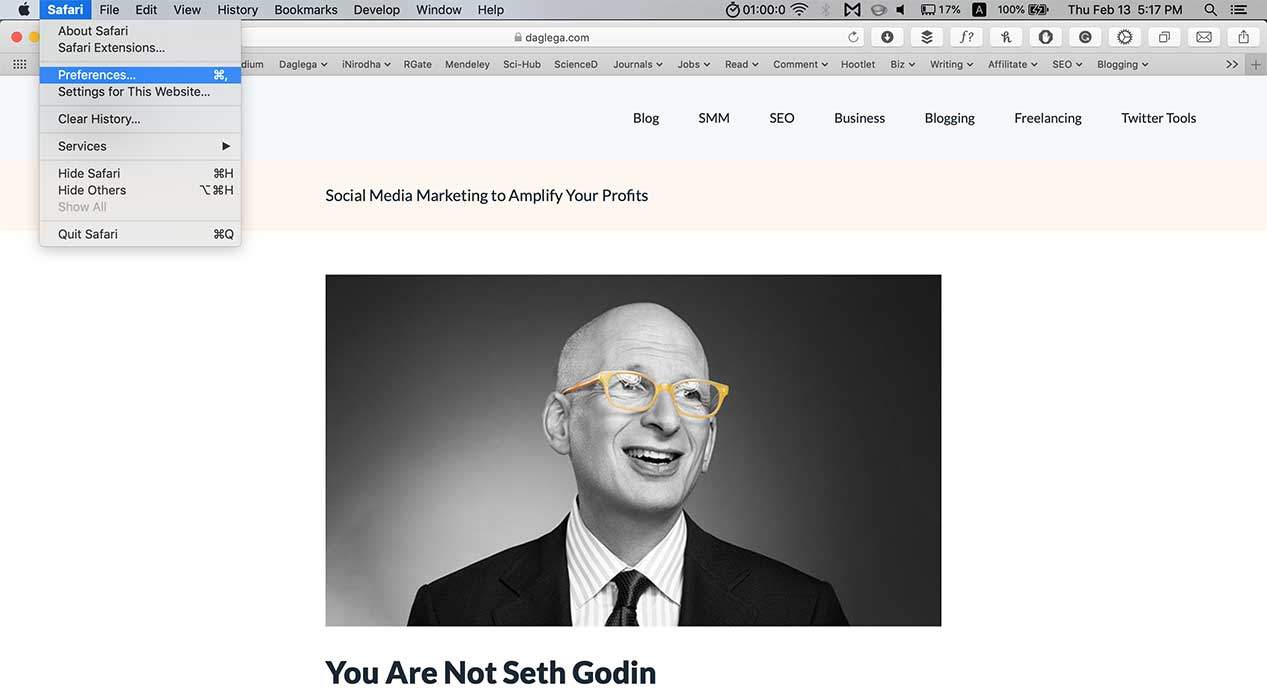 Then select the –> Extensions tab and click the checkbox to activate the extension. If you wanna browse for more add-ons, click the –> More Extensions button at the right corner of the window and repeat these steps for all the ones you download.
If you would want to uninstall any extension, this is where you should come for that too.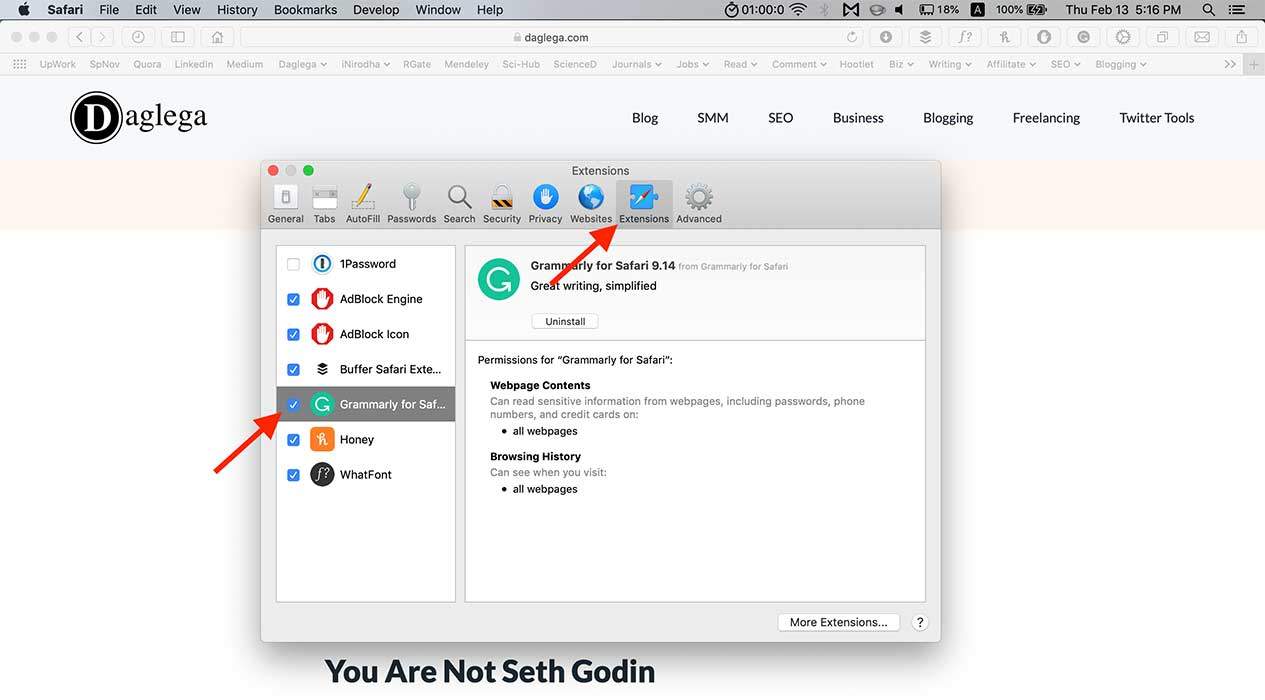 Here are 5 of my favorite Safari Browser Extensions (all available on Safari Extension Gallery) worth trying if you are a social media marketer.
1. Grammarly
I have already written about Grammarly so many times on this blog. I hope you'll find those articles here and understand the value of this amazing software and the safari browser extension.
When I write and publish this article on Daglega, Grammarly was in a very primitive stage compared to where it is today.
Within the last few years, it has gone a long way and evolved. Today, it is my top writing assistant and the grammar checker app.
When you have installed Grammarly on your browser (available for Chrome, Firefox, and Edge too), it works almost everywhere.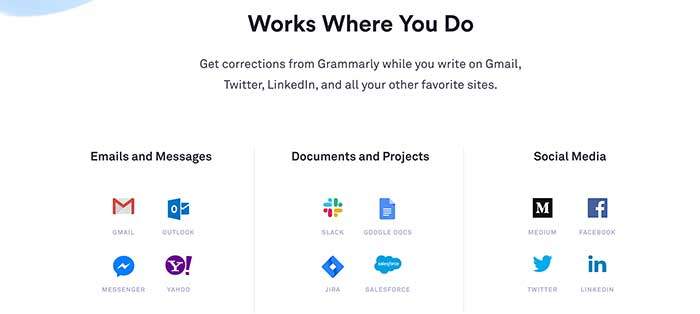 You'll become an expert error-free writer effortlessly and instantly. That is the magic of Grammarly.
I consider buying a premium version of Grammarly is one of the best decisions and consider as an investment I have ever made after I started blogging.
Grammarly also has free desktop apps for both macOS and Windows. And it offers an add-on for Microsoft Word (Still Windows version only. the Mac version is yet to come), Grammarly mobile keyboard for both Android and iOS.
That is a complete package for that price right?
I hope you guys will definitely enjoy writing with Grammarly.
2. Pocket
Pocket is my second favorite safari browser extension. The best thing about the Pocket is, you just have to click a single button to save any articles, images, videos, links, tweets, etc. from the internet and synchronize through all your devices.
It has the cleanest and most minimalistic interface that helps us to consume content efficiently.

Pocket even offers several premium plans if you are a heavy user.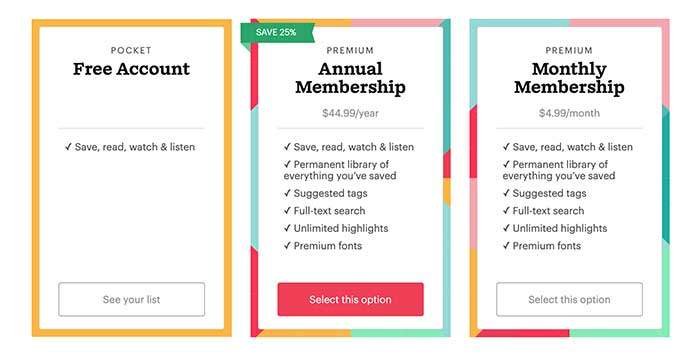 3. Instapaper Save
Instapaper is my second favorite saving extension. Yes, I know, Safari has an inbuilt reading list but, it is ignored for years.
So, Pocket and Instapaper are the best. Both these apps have mobile apps and you can sync and continue reading across devices.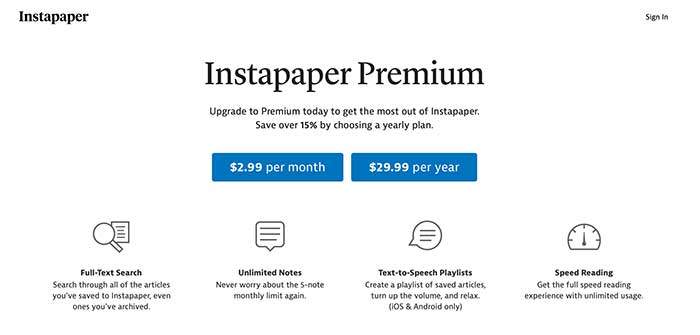 One writing extension and two reading extensions are mentioned at the top. Why?
Maybe there are so many browser extensions in the gallery but, as a social media strategist and a blogger, I think writing and reading are the base pillars.
So, if you could agree with me, try those three extensions right now.
4. Buffer: Social Media Composer
I used both Buffer and SocialPilot browser extensions for my easy social media post scheduling but, unfortunately, the SocialPilot extension no longer works.
You can schedule/share content on your social media while you are browsing through the internet with a single click right from the Safari toolbar.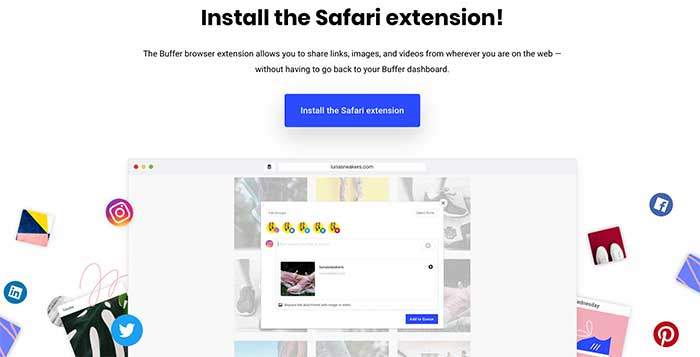 Buffer's social media management app is completely revamped recently and the prices of paid plans went up. Especially, the paid plans target social media managers who handle many accounts.
If you are using this only for your personal social media profiles, the free plan is more than enough.
5. Hootlet
Hootlet is from the great social media post scheduling app known as Hootsuite. It works pretty much similar to Buffer.
You can schedule/ share your social media posts from the web using this extension.
Hootlet is not a real Safari browser extension that you can download and install from App Store. You can add this Hootlet bookmark button to the Safari bookmark bar just by drag and drop.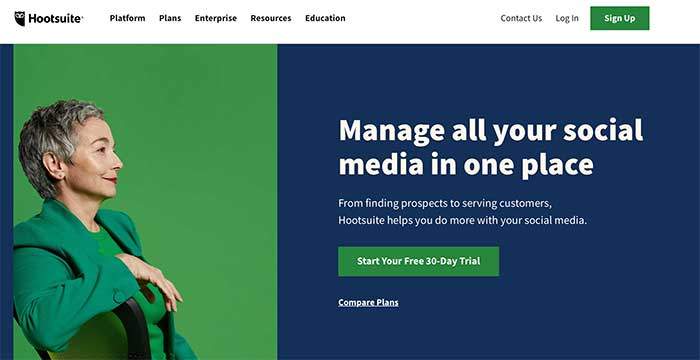 Hootsuite has both free and several paid plans.
As you can see, both Buffer and Hootsuite paid plans to have their own special features. So, before you buy, you should compare Buffer and Hootsuite carefully.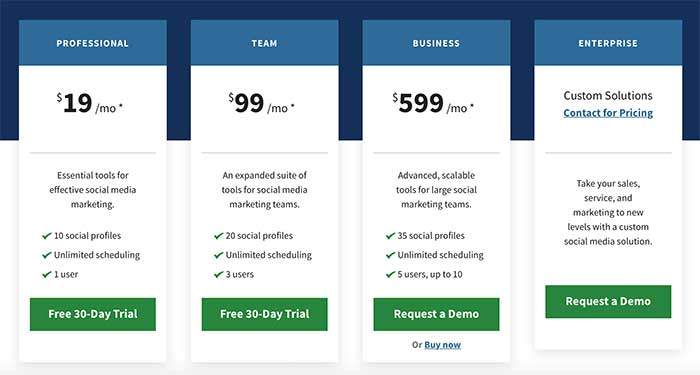 6. Pinterest Browser Button
Pinterest is a great social media platform and it is like a visual search engine. The Pinterest Pin it browser extension does not work anymore.
However, I decided to add this because Safari still supports the Pin it bookmark button. You just have to drag the Pin it button to the Safari bookmark toolbar that you did with Hootlet.
By clicking the button on the bookmark bar, you can save any photo from any web page to Pinterest.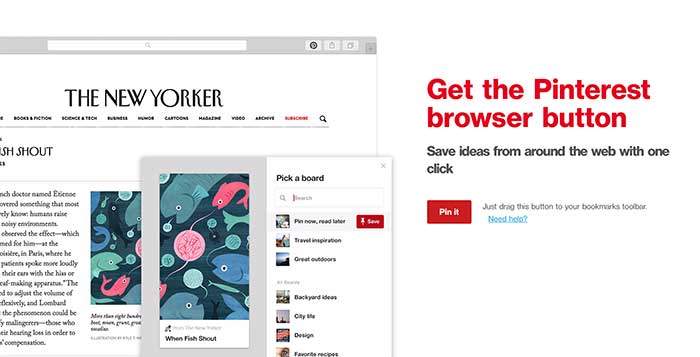 7. Adblock Plus for Safari
Ads are everywhere. Ads are annoying buggers and real threats to our privacy. This extension might be one of the first ones, everybody installs on any browser.
Adblock Plus for Safari is a totally free browser extension. You could see a few other Ad lockers in the extensions gallery and each has its own strengths and weaknesses.
It can disable any pop-ups, banners, or auto-play ads on any website including video channels like YouTube.
Most of the Adblockers do not offer the Whitelisting feature for free but the Adblock Plus extension has it for free. So, you can see Ads from where you wanna see.
One more thing.
I loved this extension and it worked for me for years. But, recently a few bugs appeared.
My Facebook did not load at all. Some websites were loading much slower than I expected. I have been trying to figure out the reason for this.
Finally, I realized that the culprit is Adblock Plus. So, I had to remove this extension from Safari and go for another one.
Maybe this won't affect you. Sometimes, when I added facebook.com to the whitelist, it resolved for a few weeks.
So, do not be afraid to use this safari extension. It is the best FREE Adblocker.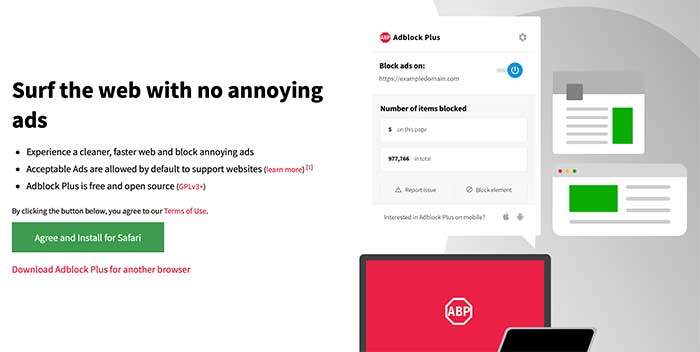 8. Better Blocker
As I mentioned above. I installed a new Adblocker on my browser. It is not Free but worth spending $1.99 and you can share this paid extension via family sharing.
I'm currently using this and it is not just another Adblocker. Better Blocker is the complete package for your privacy protection.
It blocks tracking scripts, tracking pixels, behavioral advertising and comes with the whitelisting feature. Better Blocker is lightweight and does not slow your internet.
Most of the Adblockers I have tried do not update their extension regularly but Better Blocker is different. They (Laura and Aral) update this regularly.
So, why not spend $1.99 for better privacy.
Before you buy this safari extension, please read a few App Store reviews on this.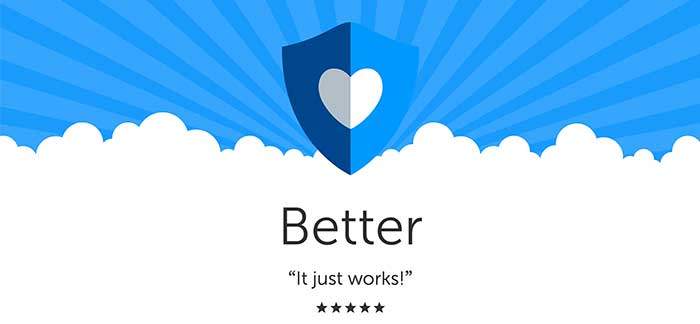 9. 1Password
1Password 7 – Password Manager is one of the best password managers. I'm pretty sure that almost everybody knows about this.
Usually, I use Keychain to save my Passwords and other info but most of my clients love to share their passwords via 1Password.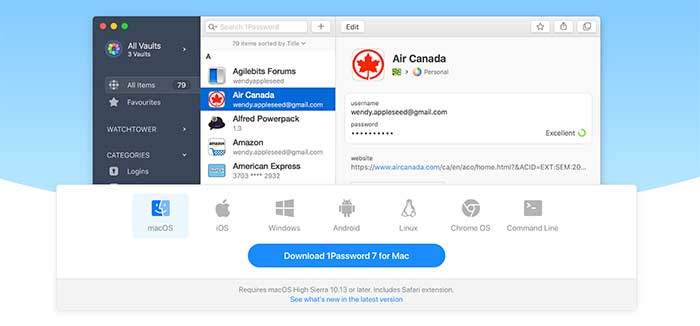 So, I use this extension and it works really great and has so many cool features such as automatically log users into sites, generate strong passwords, fill out personal information into forms and share passwords very securely with the people you want.
The safari browser extension is a miniature version of the desktop password vault app. So, unlike other apps we talk about, this one does not have a free version.
But, it gives us a trial period, and before buying, use the trial period and choose the best plan for you, your family, or your business.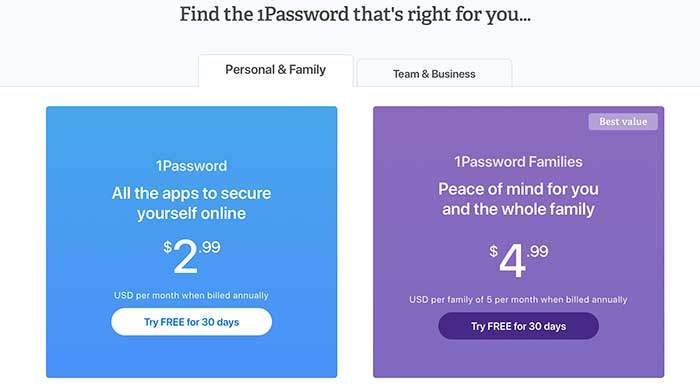 10. DuckDuckGo Privacy Essentials
We all worry about our privacy on the internet. So, DuckDuckGo is the internet browsing assistant. It fights for our privacy by default right in Safari.
It is not just a third-party tracker blocker from the sites you visit. It also gives a privacy dashboard by showing how DuckDuckGo enhances privacy.
With these third-party tracker blockers extension, you wouldn't have to worry about appearing the same ads over and over again based on your browsing and purchasing history.
When you see a privacy score on each site, you know how protected you are on the internet and it is easy to decide which site is the best for browsing and downloading files to your computer.
Basically, it keeps you away from the bad websites that collect your private information and sell it to third parties.
Isn't that great?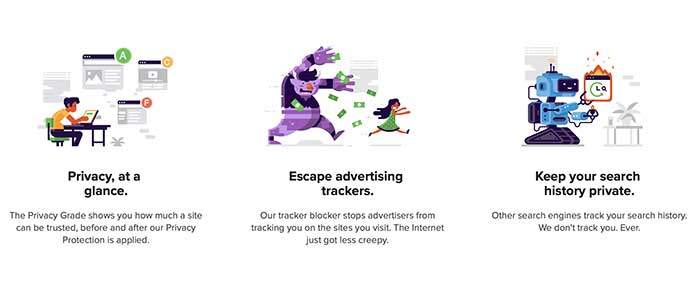 Unfortunately, it works only with the macOS Catalina (10.15). That is really disappointing, right? Don't worry guys. If you have not upgraded your mac to Catalina yet, the App Store has something similar called Ghostery Lite that I have explained below.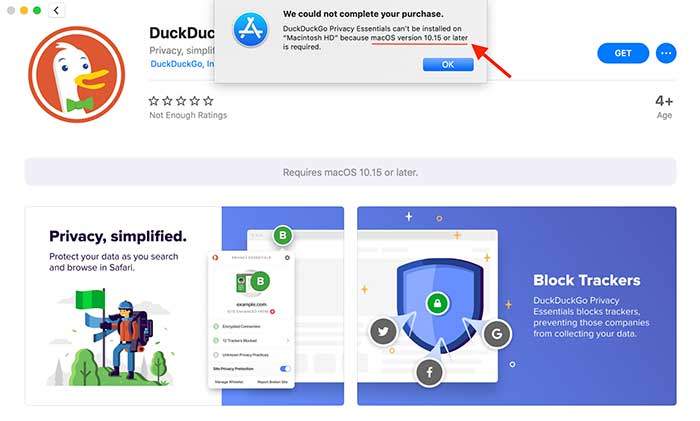 11. Ghostery Lite
Even if the Safari browser is really good in privacy protection, adding an extra layer of protection is always better. Ghostery Lite extension provides you that extra layer of protection from blocking trackers and stops them from accessing your data.
It gives you a better reading experience of your favorite website by blocking all the annoying ads.
It does not show your browser if it works in the background.
They tailored default settings that offer immediate tracker and ad blocking upon installation. You do not have to do anything with the setting if you are ok with their default.
They have also included custom settings for users who would like to select specific tracker categories to block and unblock. That definitely needs your input.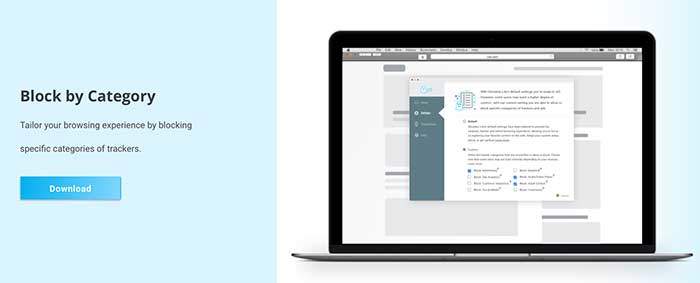 12. Evernote Web Clipper
Evernote web clipper extension is for Evernote users. I don't use Evernote now but, when I was using Evernote, this extension helped me a lot.
When you see something important online (web page, article, pdf), you can use this extension to clip that to your Evernote cloud without leaving the browser.
This is completely different from bookmarking in the browser itself. When you've clipped something to Evernote, it stays there forever.
No dead links, no more searching, no ads you can annotate, highlight and add tags.

Evernote has both free and paid plans. If you are a heavy user, you should consider premium versions.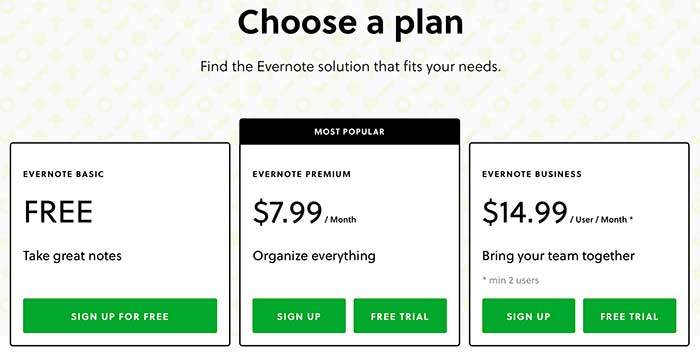 13. Honey for Safari
Everybody buys something on the internet these days. So, this extension saves you some money by automatically adding the best coupons available when you buy online.
It is not just for popular e-commerce websites like Amazon, Best Buy, eBay, or AliExpress. Honey works on almost every popular brand and other online store.
When I bought a hosting plan from Namecheap last month, Honey saved me about 12$. Great huh?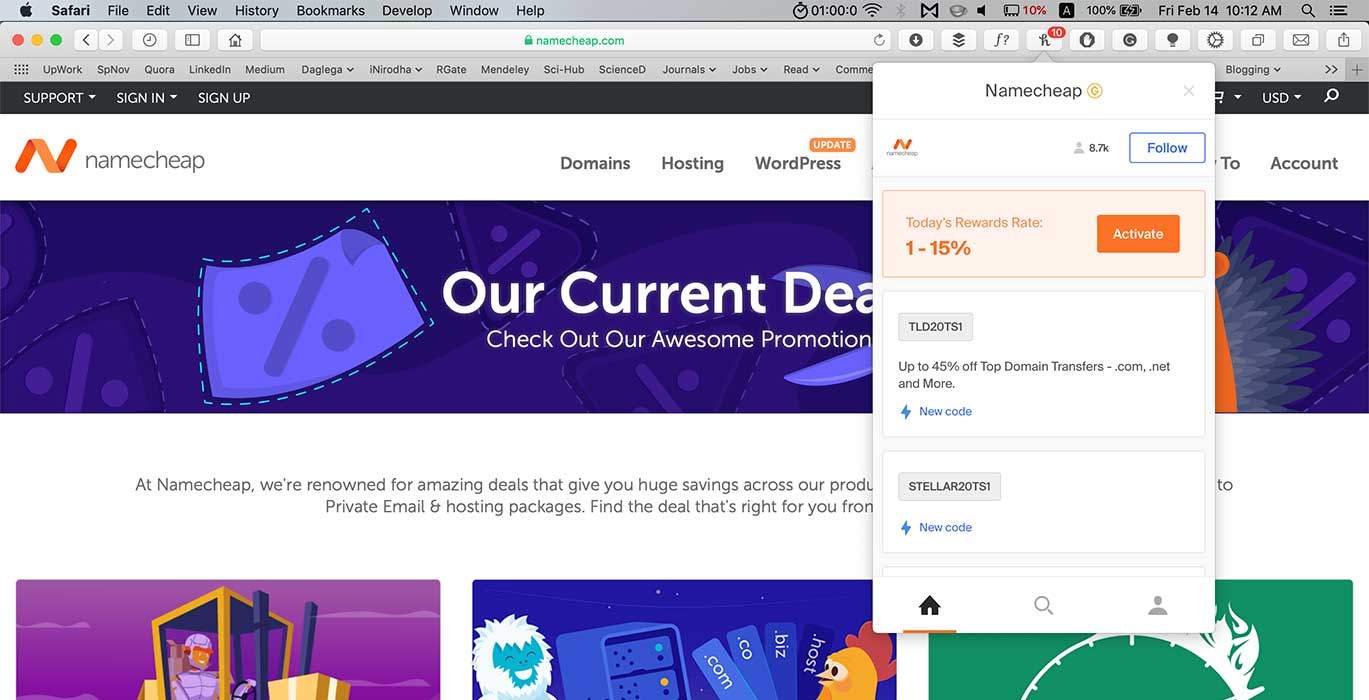 14. Turn Off the Lights for Safari
Turn Off Lights for Safari is an amazing free extension if you'd love to watch videos from online video streaming services like YouTube, Vimeo, Netflix, Hulu, etc.
If you are not watching videos in full-screen mode, you are distracted by so many other elements on the page right. This extension is the best solution for that.
It can highlight the video player and darken the rest of the page. It is just one click away. It offers many other customization options like adjusting colors, fading intensity, automatically dim when you hit the play button, night mode, etc.
To bring that customization options window, double-click on the icon that appears on the browser.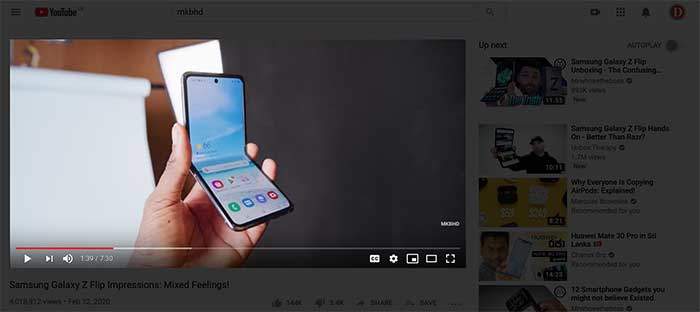 15. Raindrop.io for Safari
Raindrop.io is a powerful and beautiful bookmark manager for Safari. You probably think why would we use a third-party bookmark manager when we already have an inbuilt one.
Because Safari's bookmark manager is not enough for pro users. If you are a heavy bookmark user this is specially designed for you.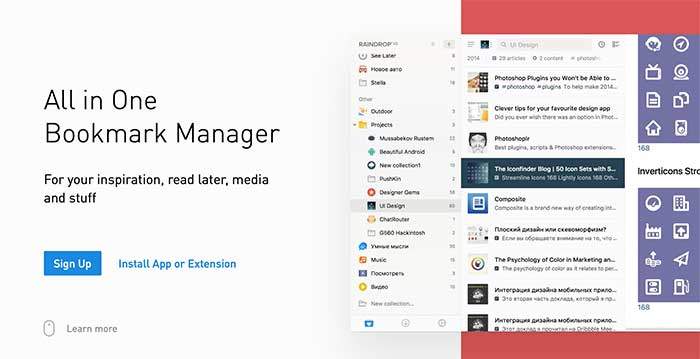 Just install this extension, then you'll know that you didn't understand the bookmarks until you use this amazing bookmark manager.
Raindrop.io can organize your bookmarks into folders (called Collections) and subfolders with customized icons, notes, and tags for individual bookmarks under those folders.
And, even if all your bookmarks sync across devices, you have no access outside the browser but, Raindrop.io is available for macOS, Windows, iOS, Android, and all the major browsers.
You can share your Collections with anybody you want.
It offers a premium subscription plan too. If you want to use features like autosuggest tags, duplicate and broken link finder, cloud backup, enable in all platforms, and more, you'll have to buy their premium plan.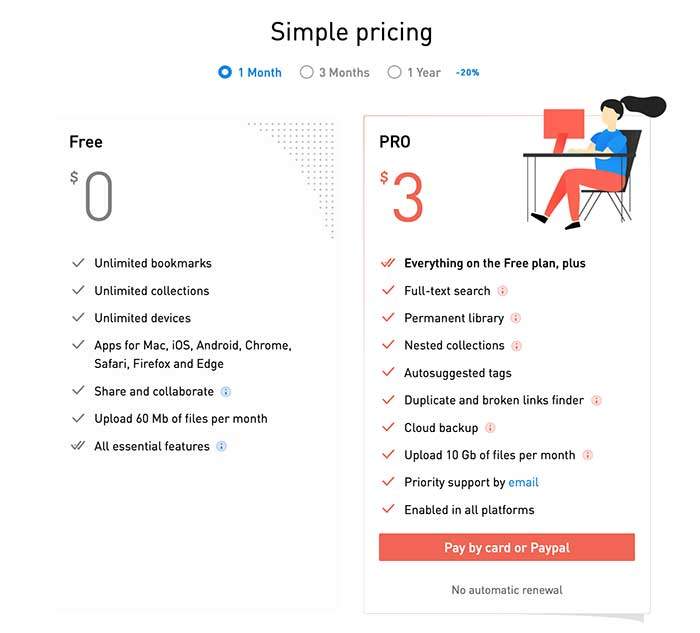 16. WhatFont
WhatFont is another good free Safari extension but I'm not saying that this is a necessary extension everybody should use. Consider this as a bonus extension which is good for designers.
First, I found this extension for Chrome. From that day, I loved this because we can see what font type is used on any website just by hovering.
When I found a website with an interesting font, I definitely record that font using this extension for my future use. With this extension, we now don't have to dig into the source code.
Moreover, we can find the family, style, weight (Bold, Semi-bold, Ultra-bold, 600px), size, line height, and color.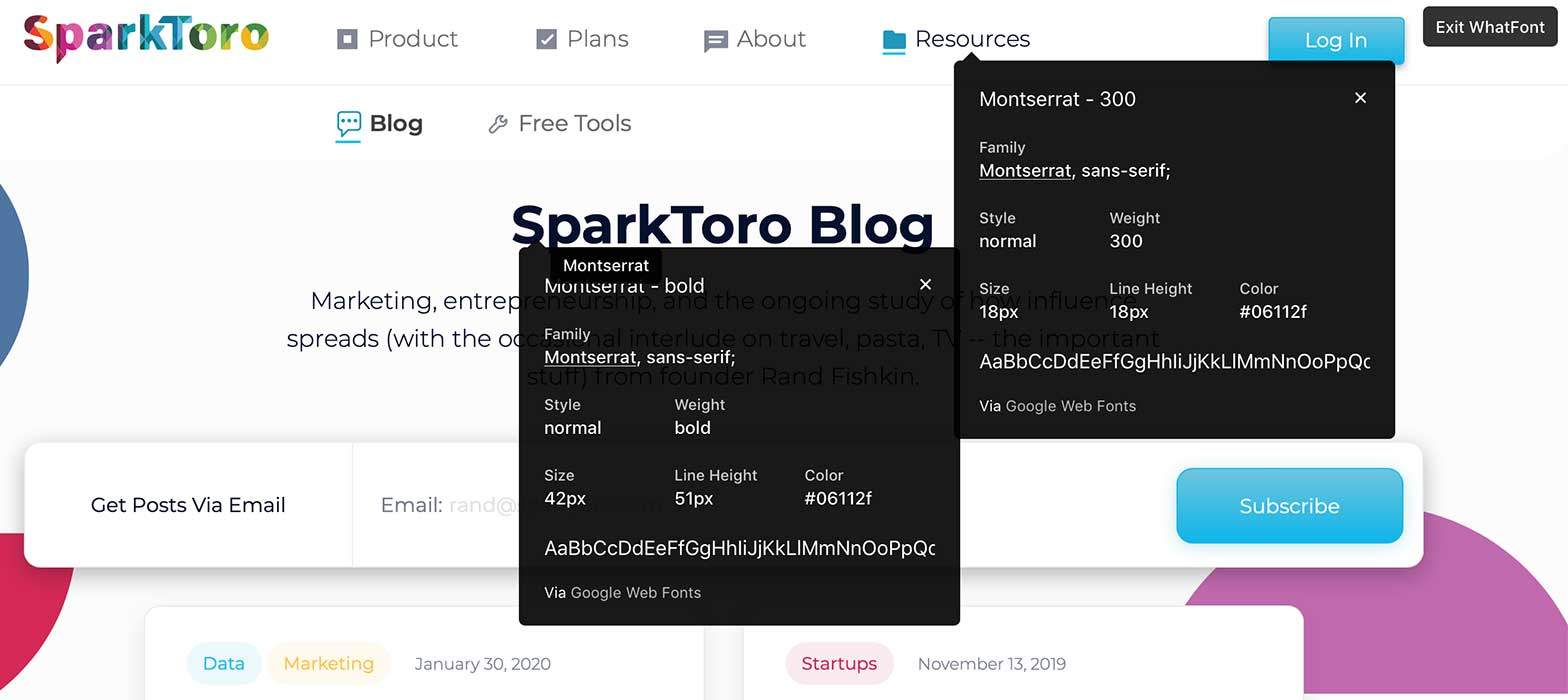 17. Pulltube
Pulltube is the best video downloader app I have ever tried on Mac. Pulltube claims that they can download video, audio, subtitles, from over 1000+ websites.
According to my personal experience, I have downloaded video and audio from YouTube, TikTok, Vimeo, Facebook, Instagram, Twitch, and Soundcloud using Pulltube successfully.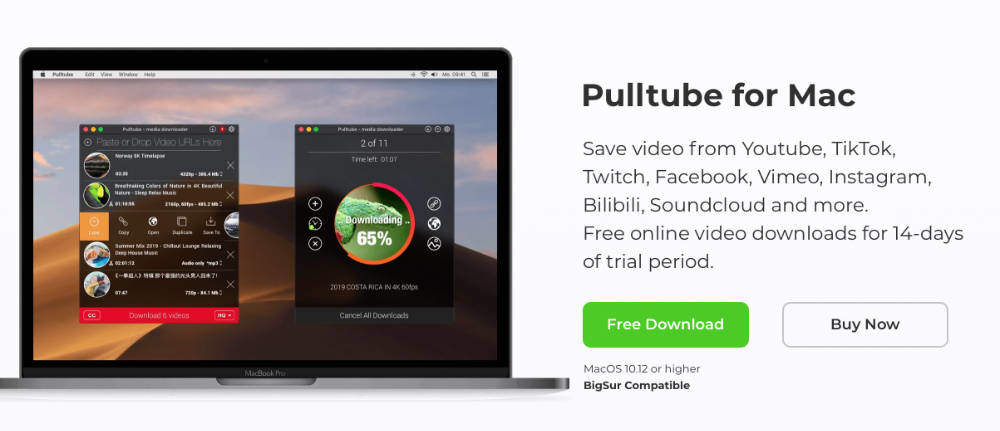 To use the Pulltube Safari browser extension, first, you have to download and install the Pulltube app. And then Safari browser extension can be installed via –> preferences (Pulltube app) –> Extensions tab.
Setting up this app and extension is pretty easy and then your downloads are one click away. You just have to copy the video/audio URL to the app or with the extension you can right click on the video and click "Send link to Pulltube".
That is all you have to do.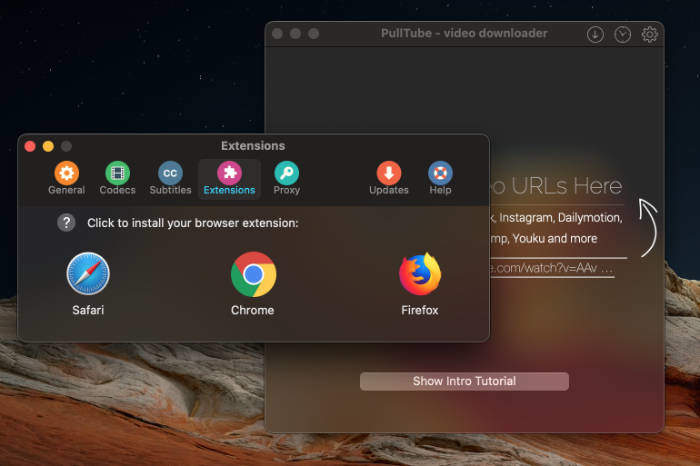 Hope you've learned something new and enjoyed reading this article. Share this with your friends via social media. And don't forget to PIN the image below.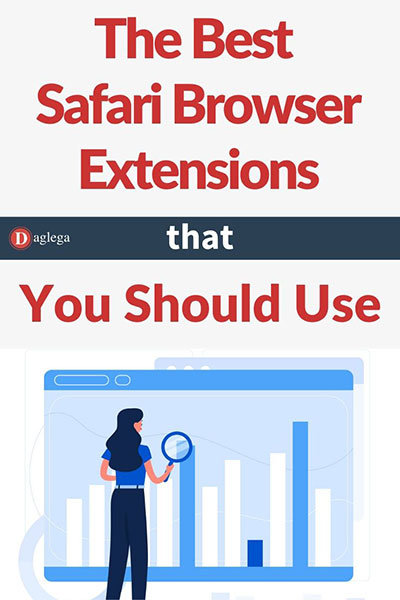 There are so many amazing Safari browser extensions out there and the extension gallery is always updating. So, I will update this article when we've found a good safari extension.
If you've come across something new or an extension that I missed, I hope you'll let us know.SaveSaveSaveSaveSaveSaveSaveSaveSaveSaveSaveSave