Everybody wants more Twitter followers right?
Within the last few months, Twitter was not the best social media platform to focus on because, the marketing potential which Twitter had in the early days, is fading due to different reasons.
One of the major problems was, Twitter has the most substantial number of fake profiles among all the other competitors.
So, more Twitter followers mean nothing today but, it was an influential factor early.
If you still want to do the business with Twitter, be serious about attracting real human, engaging and niche specific followers.
The good news is, Twitter has taken an important decision to remove fake and suspicious accounts aggressively.
They should have done that years ago. It is at the worst stage now. However, finally, they did the right thing.
Twitter is coming back stronger than before. I'm pretty sure about that.
Instagram is making the news these days, and it dominates the social media world. Instagram can never do the things that Twitter can.
They have their unique qualities. So, my advice is, do not give up on Twitter yet.
I have been writing an article on how I grew my Twitter followers from 0 to 135,000 for months.
It is my whole story of developing a successful Twitter account/business and like an ultimate guide for beginners in attracting more Twitter followers.
That article is getting longer every day, but I do not want to write more than 3000 words per article no matter what.
So, I decided to publish the best Twitter tools I have been using the whole time to gain more Twitter followers as a separate article.
Usually, beginners type on Google "How to get more Twitter followers fast" and click all the links on Google's first few pages right?
Yes, I know because that is what I did as a beginner about eight years ago.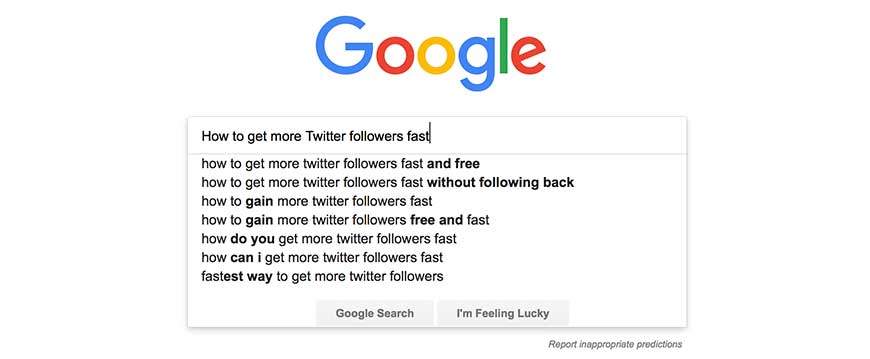 I can't think of any other social media platform which gives access to this many third party tools. I don't know how Twitter does that.
So, my advice is, don't try all the tools in the world. Most of them are garbage and damage your Twitter profile and impression.
Some popular Twitter tools grow your account very fast but, almost all the followers are fake. I have tried those as a beginner and ruined my profile several times.
With my eight years of experience in Twitter management, I can quickly name more than 30 Twitter tools here but, I intend to give you only the best tools.
That is why I picked only these six tools.
All these six tools have free versions. Free versions are enough for most beginners and small businesses.
I'm still using some free versions to attract more Twitter followers to my personal Twitter account.
One more thing before going right into the list. These third-party tools enable a vast variety of features but, you should understand how to use those features firmly.
Twitter was going through a tough time, and they are in the process of cleaning the platform.
So, you have to be very careful while growing more Twitter followers and especially when using automation tools.
If you have done things that violate the Twitter rules, your profile might be suspended right away. Then you have to take responsibility for your misbehave, not these tools.
ALERT! (13 Mar 2019)

On January 2019, Twiter has removed API access of ManageFlitter and Crowdfire to protect the platform from spammers. So, most of the features/filters might not work properly until they fix this issue.

Here you can see the reaction of ManageFlitter and Crowdfire on this API problem.

However, still, these tools remained some great features and added new which you could use for your social media marketing strategy and gain more Twitter followers.

I'm really sorry for the inconvenience and all these troubles are for the greater good. So, don't worry. They'll figure this out and come up with a better solution.

Stay in touch. I will update this post as soon as they make any change.
1. Tweepi
Tweepi is one of the best tools to grow more Twitter followers fast. Honestly, everything began with this fantastic tool for me a few years ago.
Unfortunately, I can no longer use the free version of this because I have already exceeded their followers limit (60,000).
It is a tool which offers you follow and unfollow options with the wide variance of filtering options you could not find anywhere on the internet.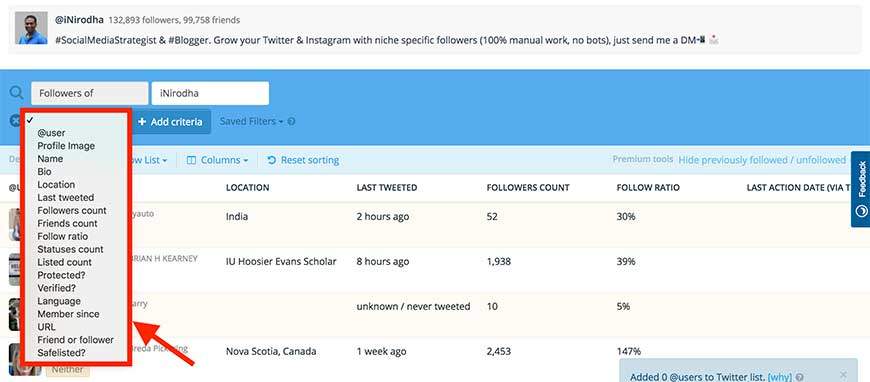 You can find the best accounts to follow filtering by location, language, followers count, and follow ratio etc.
However, following new Twitter accounts is a two-step process now. You can no longer follow filtered profiles directly via the Tweepi, because of the changes made to Twitter API in 2017.
"Follow" button has now changed to "Follow List."
When you have clicked the "Follow List" button, that account will automatically add to a private Twitter list.
Go to your Twitter account and find the list named as "tweepi-pending-follow." Then follow the list members curated by the Tweepi.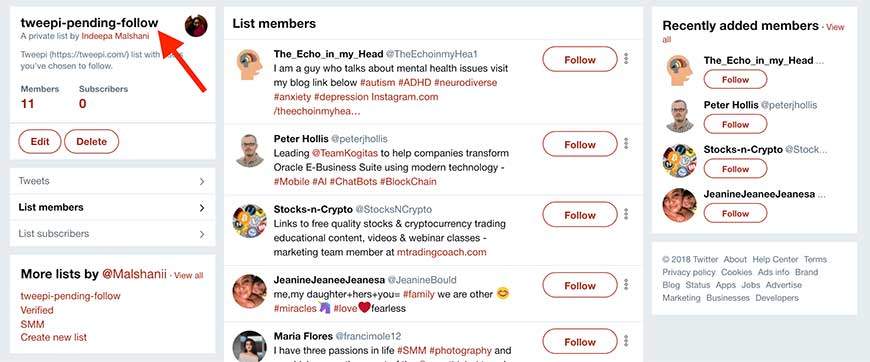 Yes, it is a little annoying but, what other options do we have? It is because of the Twitter itself. So, we have to satisfy with that because at least we still can curate the best accounts to follow.
Unfollowing accounts which do not have a good bio or profile image has never been this easy. So, with Tweepi you would gain more Twitter followers (engaging and niche specific followers) while maintaining a healthy account with no fake followers.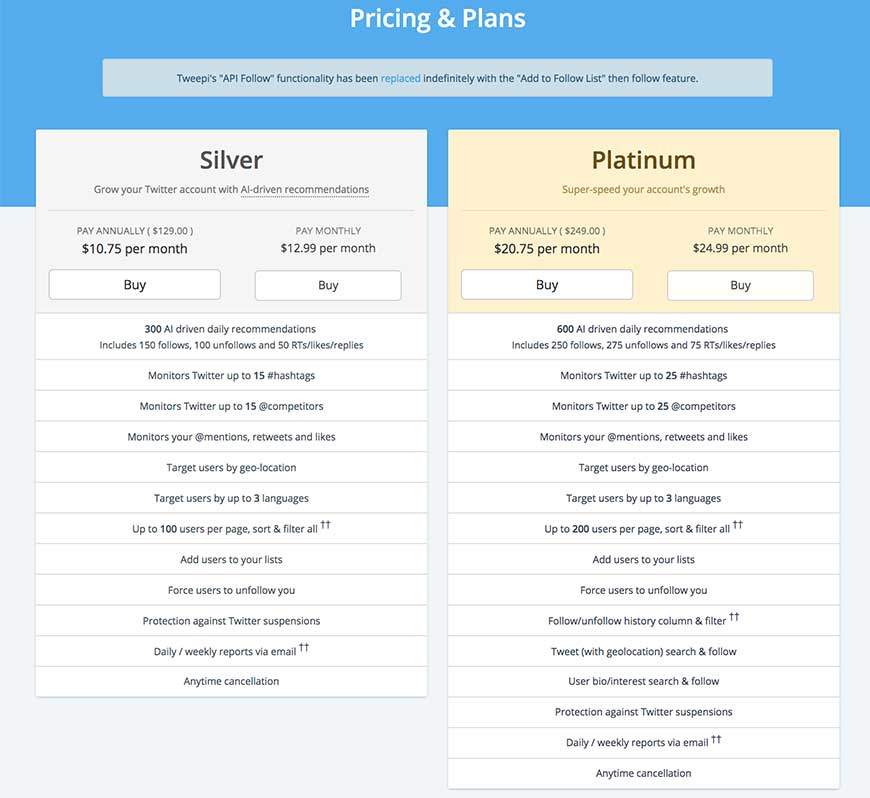 2. Crowdfire
Crowdfire is my second most-used tool to gain more Twitter followers. It has a user-friendly interface.
And the Crowdfire mobile apps are cool and comfortable to use.
It has all the necessary options to find accounts to follow and unfollow. Before 2017, Tweepi was the most effective tool to grow Twitter, but now, my understanding is, Crowdfire has overtaken the Tweepi in many ways.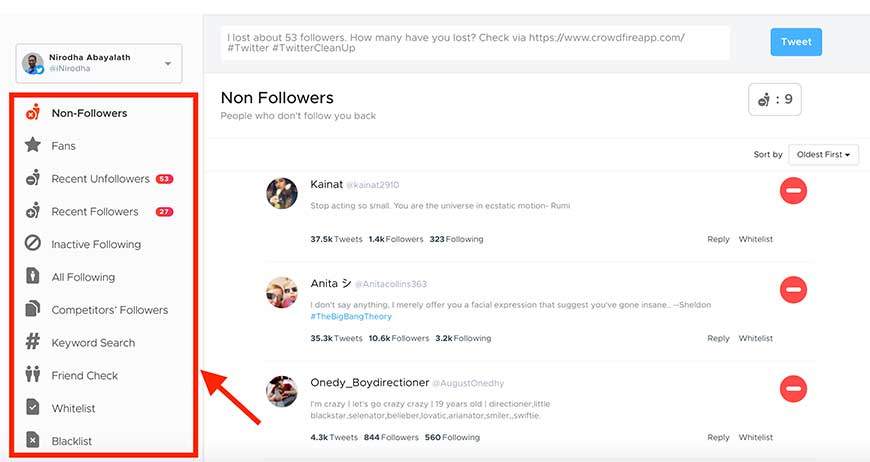 Crowdfire has added some more features recently such as suggesting content to post on your social media accounts (not only for Twitter) based on your interests/topics.
I use that option a lot to schedule posts for my social media accounts.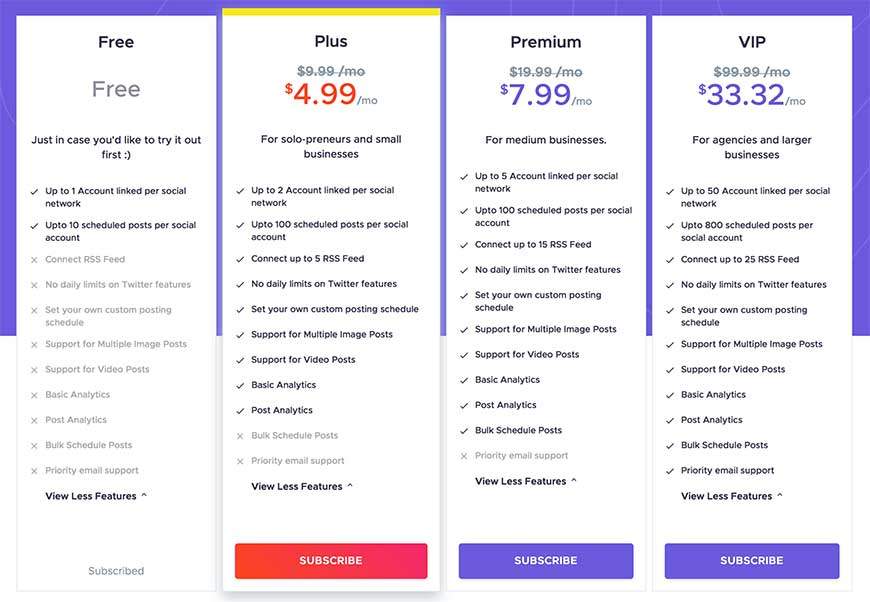 3. ManageFlitter
ManageFlitter also has similar features like Tweepi and Crowdfire. You can select which tool is the best for you.
Even if the features are similar, the behavior of the filters and the Twitter growth rates are slightly varied according to my research.
ManageFlitter offers advanced analytics and unique features such as "PowerPost" to gain maximum exposure to your Tweets.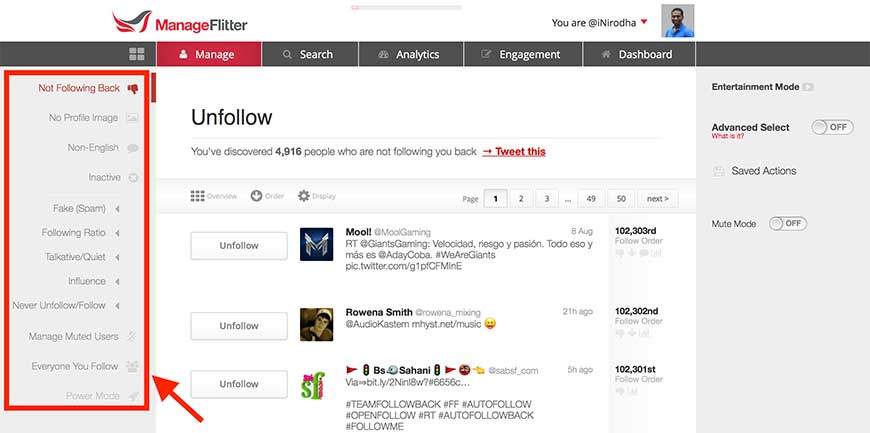 I use ManageFlitter to clean (unfollow accounts) my Twitter accounts because, filters such as no profile image, fake, inactive, non-English and talkative/quiet work sleekly than any other tool.
For personal use, only one among the Tweepi, Crowdfire, and MangeFlitter is enough.
But, if you manage several Twitter accounts from your clients, consider pricing and different features these tools offer.
Sometimes, a combination of two tools works better for running clients' accounts.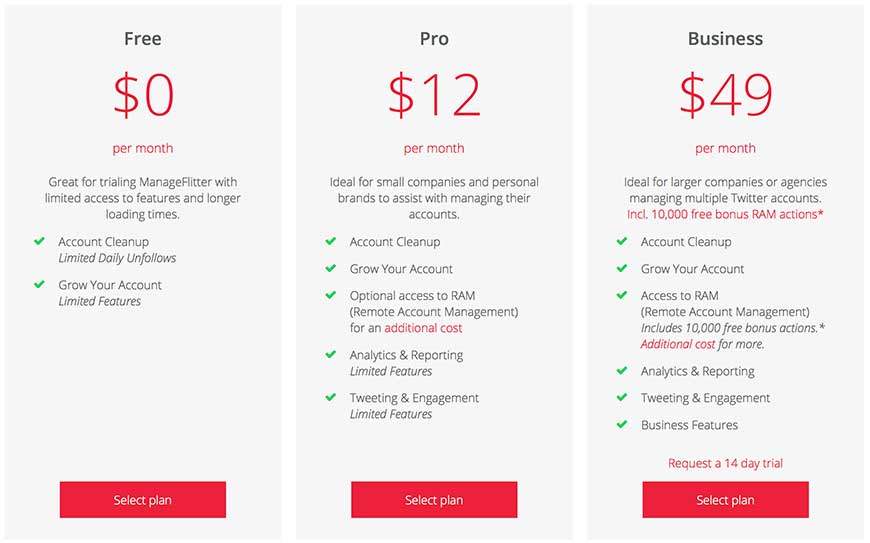 4. Buffer
To gain more Twitter followers, you have to post your content at the right time of the day. If not, your target audience won't see your Tweets.
Buffer helps to schedule our Tweets to get the highest exposure and engagement according to our niche and the audience.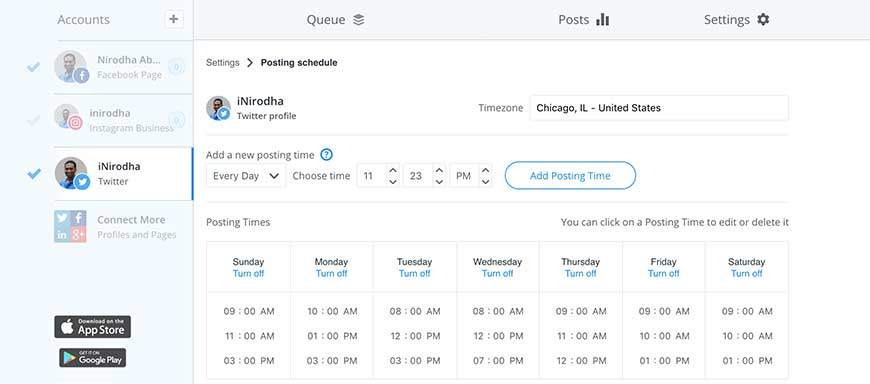 If you want to gain more Twitter followers fast, consider scheduling at least five tweets per day using Buffer. Ten is always better.
Buffer offers a browser extension to schedule content on your social media from the internet. You simply have to click the extension button when you have come across a worth sharing content.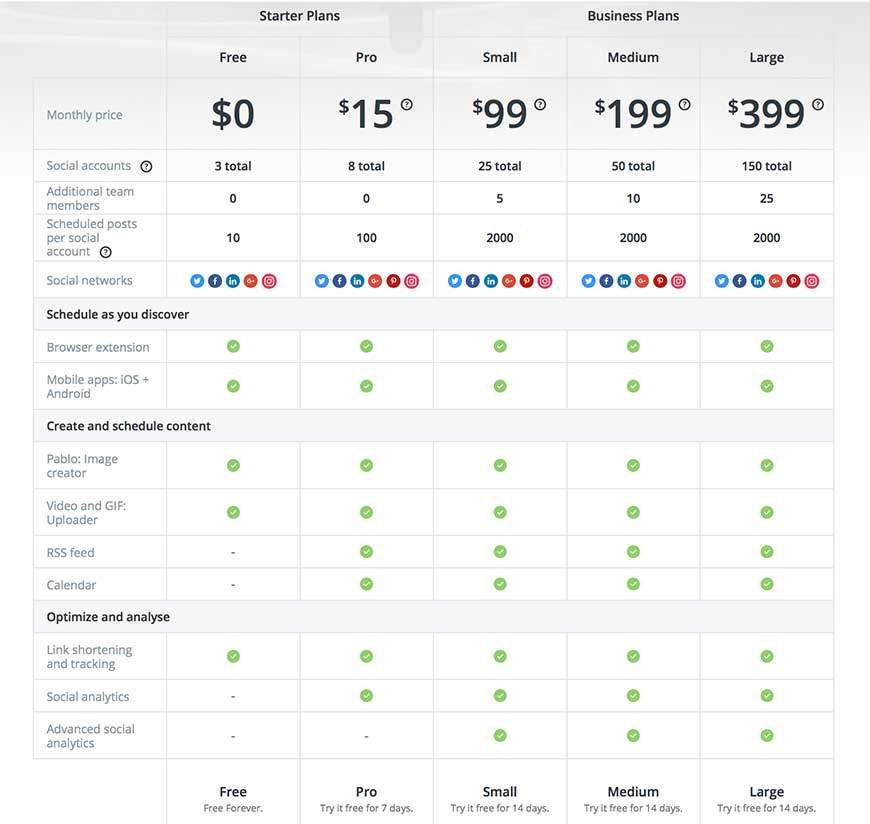 5. Hootsuite
As a social media marketer, I can't think of any other better and complete social media management tool except Hootsuite.
If you are a serious social media marketer or you want to enhance your marketing strategy, Hootsuite is the best.
Unlike any other Twitter management apps, you can manage more than one Twitter account via Hootsuite's web dashboard.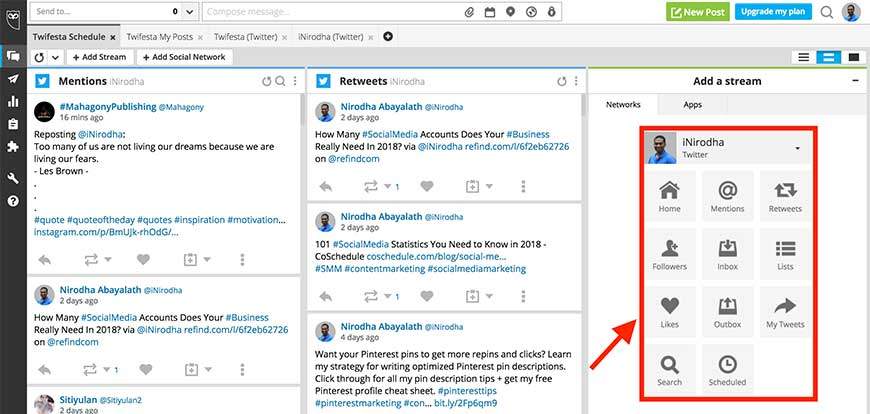 When you are gaining more Twitter followers with the time, it becomes difficult to reply to comments, Twitter DMs and respond to mentions.
So, with the help of Hootsuite, you can effortlessly manage all those tasks which are crucial to gain more Twitter followers right within the dashboard.
That is why Hootsuite is one of my favorite apps as a social media marketer.
Hootsuite offers Tweet scheduling option and also a browser extension, but it is still buggy and not convenient as Buffer.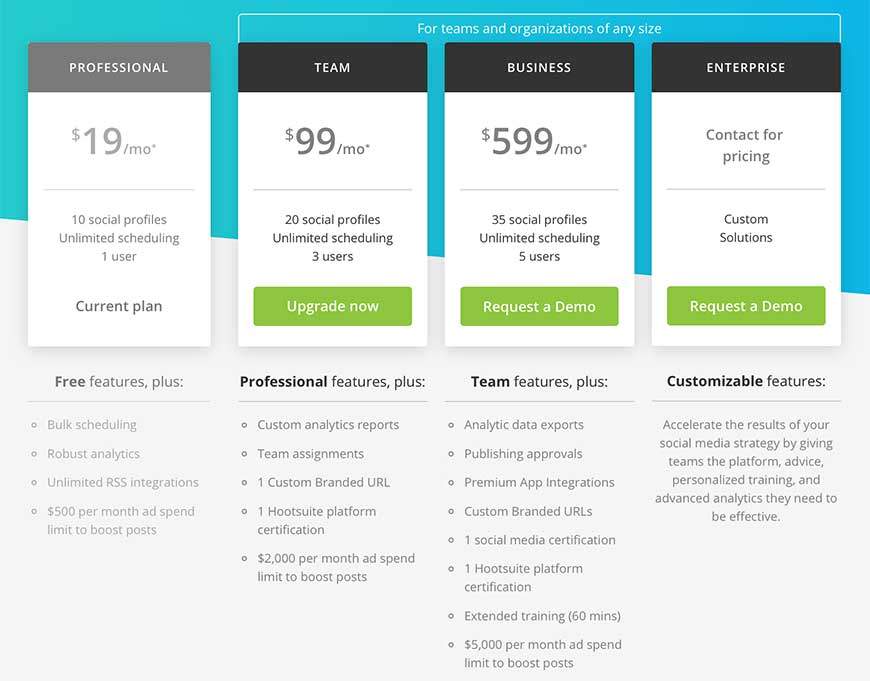 6. IFTTT
IFTTT did not exist when I started growing my Twitter account but, when it hit the ground, I couldn't live without it. It saved hours from my daily schedule.
IFTTT means "if this, then that." They have derived it from programming conditional statement.
It is a fantastic and purely simple automation platform. You have to link your social media accounts (you can connect software, devices, and services also) and they offer thousands of automation options.
The automation is enabled via "Applets" which connects multiple apps to run automated tasks.
You can use ready-made Applets for your automation, or you can create your applets. Using IFTTT website or mobile App to manage your Applets is very convenient and user-friendly.
You would find so many Twitter-related Applets. Go and search the Twitter Applets in IFTTT. You don't know that you need those Applets until you see.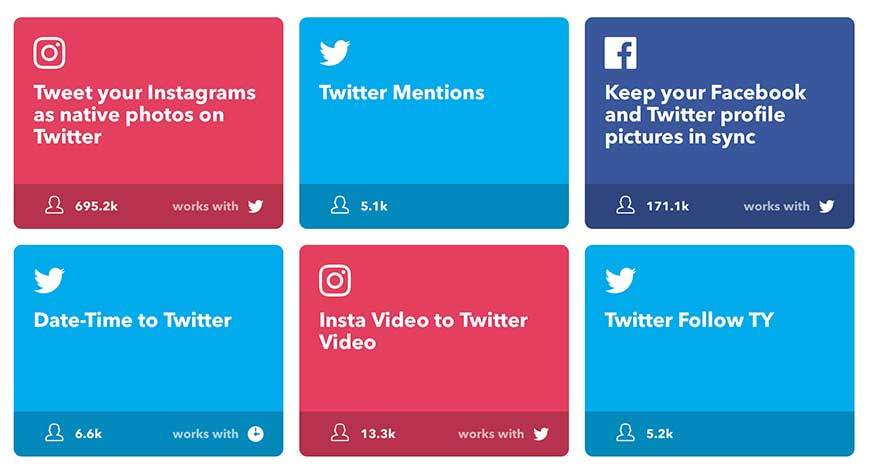 I use IFTTT Twitter Applets for,
Add specific Twitter accounts to Twitter lists
Share Tweets from a particular user on my Twitter profile
Post Pinterest pins (from a particular board only) on Twitter
Add Instagram videos to Google Drive
Share my YouTube videos on Twitter
Share my Tweets on Tumblr
Tweet my Instagrams as native photos on Twitter
Share Instagram videos on Twitter
Share my Tweets on LinkedIn
Tweet and thank people who mentioned me on Twitter
Share my blog posts on Twitter
It takes less than 30 minutes to set up all these Applets for your Twitter.
Bonus Tools to Gain More Twitter Followers
I have added these four Twitter tools as a bonus. So, now you have a complete list of tools (10) to gain more Twitter followers quickly.
Don't waste your time by browsing the best tools to grow your Twitter again.
Twitter Analytics
Even the heavy Twitter users still don't know about Twitter analytics and its power. People are always looking for third-party tools for analytics.
You don't have to.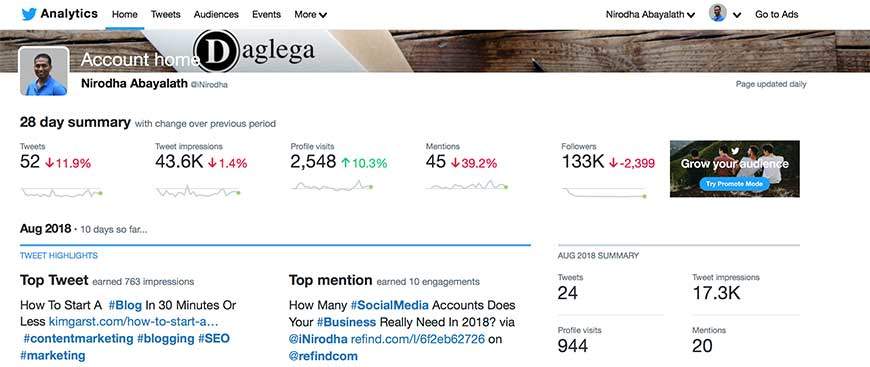 Your Twitter account has its advanced analytics option embedded. If you want to gain more Twitter followers, you have to go through your Twitter analytics.
Everything you want to know about your audience and activity is there. Master your Twitter analytics, and you would see what you have to do next for better growth.
TwitterAudit
TwitterAudit is a pretty simple tool. It analyses your Twitter followers and shows how many Real Followers and Fake followers in your account within seconds.

With the results of this tool, you can optimize your strategy to gain more Twitter followers.
Now you can block the fake followers by purchasing their Pro version. But, as a beginner, don't worry too much about the fake followers until you do not practice any spammy techniques to gain followers.
WordSwag
Pro-looking graphics are essential to gain more Twitter followers. Because, tweets with high-quality graphics get more comments, retweets, and likes.
WordSwag is the best mobile App ($4.99) to create amazing graphics content. I create all my Instagram, and Twitter quotes with this app.
It provides beautiful custom text layouts, quotes and you can search for copyright-free images without even leaving the app.
It usually takes a few taps to create your post and upload into social media. I couldn't even do that playing for hours with Photoshop.
Canva
Canva is another tremendous graphic designing tool for all. Don't worry; you don't have to have any graphic designing skills to use it.
It has beautiful layouts. You have to place your images and words on the grid.
Canva mobile app is not as easy as WordSwag but, it has many other advanced features that WordSwag does not have.
Wrapping Up
Even if you have used above tools, nobody can ensure your Twitter success or gain more Twitter followers quickly if you failed to engage with people/influencers, share valuable content, retweet, like and comment regularly.
I have written all about good and bad practices for Twitter before. Click here to see that article (open with a new browser tab)
You'll find how to maintain a healthy Twitter account and my opinion about following, unfollowing, automated DMs, buying Twitter followers, generate fake followers, Twitter chats, #hashtags and other big things you should consider.
I have about 135k genuine Twitter followers on my account, and I don't have any secret recipe.
I just used these tools and engaged with my followers. So, you definitely can do that better than me.
Do not worry about the number of followers on your account right now. It doesn't matter. You'll see the difference when you have found the right tool and the right strategy.
Note: Please PIN the image below.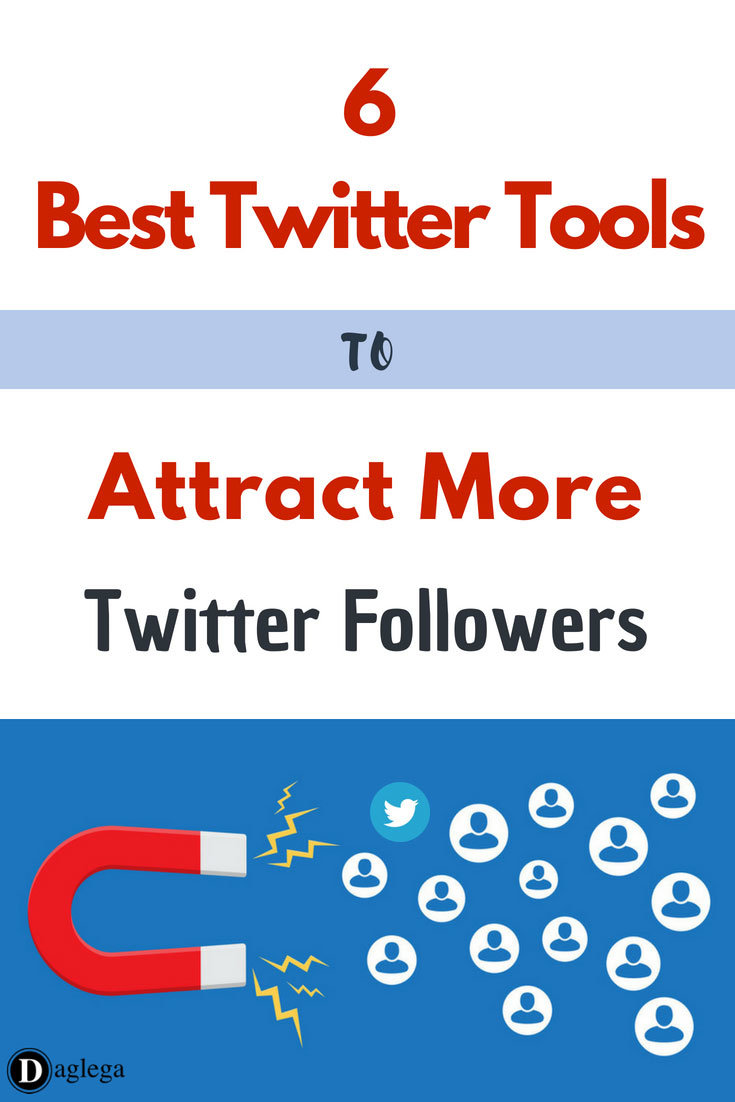 Do you know any other impressive Twitter tools to add? Let me know in the comment section below.
Featured image by Mikael Kristenson