Instagram launched in October 2010 as a photo-sharing App with only a remote workforce. It became one of the top social media platforms in very less than 7 years, and now, Instagram has become an incredible tool for businesses and marketing.
Making money from Instagram is not a big deal. It is easy and straightforward. But growing organic followers is a big deal.
More followers mean more revenue on Instagram.
Don't worry about your number; we know the best and the most realistic strategies to grow Instagram followers fast.
Here it is: Want more Instagram followers? Here are 9 easy growth strategies
According to the statistics,
In 2019/2018, Instagram had more than 1 billion monthly active users globally.
That is more than 3 times the monthly active users of Twitter, and it's growing 5 times faster than all social networking platforms.
Did you hear about influencer marketing?
OK, no problem at all.
If you didn't know, Influencer Marketing is a type of marketing that focuses on using key leaders to drive your brand's message to the broader market.
Why do you have to hurry
Almost 63% of brands plan to increase their budget for influencer marketing.
By 2020, Influencer marketing is projected to become a $10 billion industry.
So, now you understand why we should know about Instagram Influencer Marketing.
It is fast-growing, and it is also the trend of the Digital Age. It means making money from Instagram is the right choice.
So, learn the most trusted and reliable methods to make real living money from Instagram. Becoming an Instagram Influencer is just one way.
1. Become an Instagram influencer
Is it possible for me to become an Instagram Influencer?
Yes, of course.
You don't have to be a celebrity to become an Instagram Influencer (micro).
Influencer marketers are also normal Instagram users like you and me. The difference is they have built up believability and audience, which can induce others by the goodness of their reliability and authenticity.
Influencers and Influencer Marketing are all about dealing with brand awareness. Even micro-influencers can bring products or services to a highly targeted new audience.
So, start becoming an Instagram influencer. Build a real audience in a specific niche.
Then, companies will find you to promote their products and pay.
I'm not saying that becoming an Instagram Influencer is easy, but it is the best and the long-term plan to earn real money on Instagram.
Why don't you try for the best? You don't have to spend any money. Just follow this strategy and don't give up easily.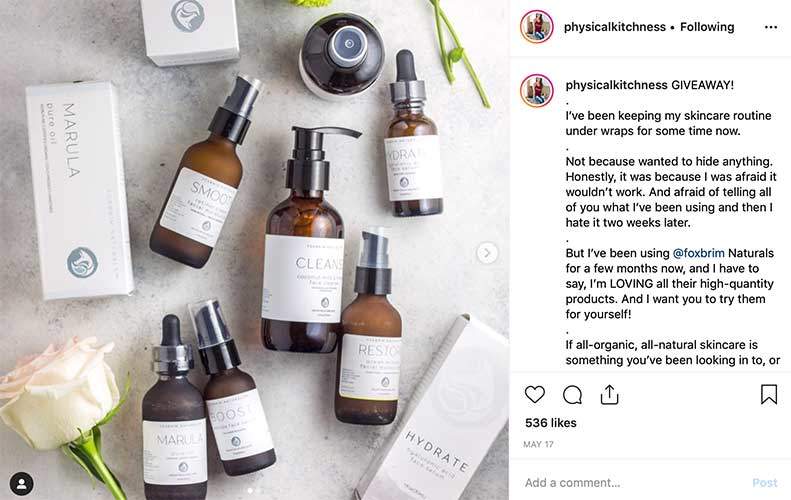 Strategy to become an Instagram influencer
Pick-up your niche
Create your own #hashtag (name of your account)
Create an eye-catchy bio
Daily publish your content
Share Instagram stories
Tag similar brands and contact them
Daily 15 to 20 comments on the relevant brands' posts
Interact with your followers
Engage meaningfully
Be patience! You cannot become an Instagram influencer overnight, right? You just have to stick to the plan and not give up easily.
2. Affiliate marketing
Affiliate Marketing is a commission-based market; you'll get a cut from each sale when you promote company products and services.
You will often see bloggers and YouTubers doing this by promoting the products in their videos and sidebar banners on the blog.
For specific high-paying products, they create inspired content.
It is not much different from Instagram. With Instagram, you post eye-catchy and attractive images, highlight their product, and drive sales through your affiliate link (share links in bio).
Here are a few popular and trusted affiliate marketing networks you can register as an affiliate marketer.
CJ affiliate  – It is known as Commission Junction. It is one of the biggest affiliate marketplaces, where you can find many products to promote and make money on Instagram.
Rakuten  – You can earn just by referring to this website someone, and get paid $25. You can promote deals and discounts with your social media and then get commissions.
Click Bank  – Almost the first affiliate program, anyone can become a Click Bank affiliate; it is free to join when you find a product that you want to market, either by searching the click-bank marketplace.
ShareASale  – The most recommended affiliate marketing network, where you can find many companies.
Amazon Associates – This is Amazon's affiliate product network. You have over 1 million products to promote to your audience and earn.
The vast majority of online products have an affiliate program these days. So, you just don't have to stick to the above networks. You can directly work with the product/service as an affiliate marketer.
Some companies give you a massive portion (sometimes 30%+) of the sales that come through your affiliate link.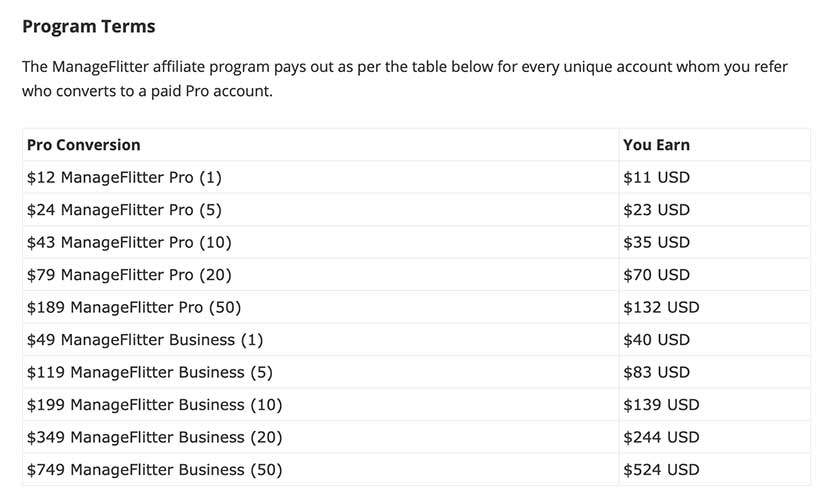 These are the affiliate products I work with.
Bluehost – Web hosting service
Namecheap – Web hosting service
Crowdfire – The best social media management tool
ManageFlitter – The best tool to grow Twitter followers fast and pay well (above image)
Grammarly – The best grammar-checking tool
Kicksta – The best tool to grow your Instagram organically
Constant Contact – Powerful email marketing solution
Sign up for one or more of these affiliate programs, get approved, and start promoting and earning money.
For some programs, getting approved is easier if you have a YouTube channel or a blog.
3. Sponsored posts
A sponsored post is known as promoting a post that is part of "Influencer Marketing." This is the form of promoting a brand or product by famous and influential people.
Apart from it, often, bloggers and YouTubers review brands or products related to their niche to make money from the review.
An Instagram Sponsored post is precisely the same as a blog post or a YouTube video. You may deal with a particular brand and product for promotion by your account.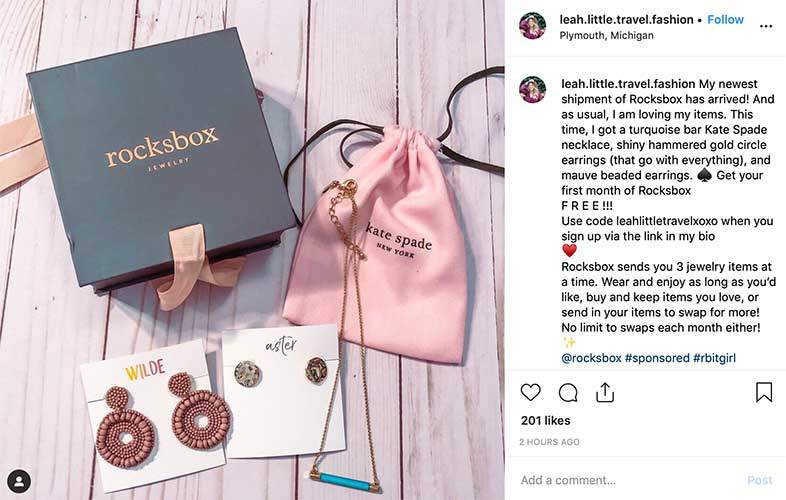 Here is the Instagram sponsorship platform where you can find thousands of products.
LookWho'sTalking – here you can find the best brand for sponsorship; sign up and start.
Chamboost – Discovered by a top brand, agencies, and publishers. Here you can earn $1 just by engaging posts.
Apart from these platforms, you can find clients through your social media platforms, such as Facebook, Twitter, and Pinterest, and a well-crafted portfolio website.
4. Promote your own business or services
It is one of the best ways to make money on Instagram. Promote your business/services or yourself on your Instagram.
Instagram does not work for all kinds of businesses and promotions. It works great for artists, graphic designers, inspirational speakers, gyms, coaches, yoga, etc.
If Instagram does not work with your business or services, try LinkedIn. I'm pretty sure that it might work.
This can be done in many ways,
Develop your course and service website – Include a link in your Instagram bio that takes users to your website for a full description of your services.
Convert your offline business into online
Utilize your Instagram bio, include your skills, and mention that you are open to working or looking for work.
Promote your services through Instagram DMs – Possible clients
Establish your network, build a professional network, and connect with other users who offer similar services and exchange tips, leads, etc.
Promotion through photos and videos works excellent for dancers, artists, photographers, etc.
And use all the other features available on Instagram to promote your business, such as Instagram stories and IGTV.
5. Paid promotions
This "Paid promotion" is a little bit similar to Sponsored posts.
If you have a significant audience or you are an Instagram influencer, you may earn handsome money with paid promotions.
There are many offline, small, and large sizes of businesses that want to develop their online businesses.
As we all know, growing organic followers are not easy, and even in 2019, it's challenging. In such a case, you can offer them a paid promotion of their business account and make the right amount of money.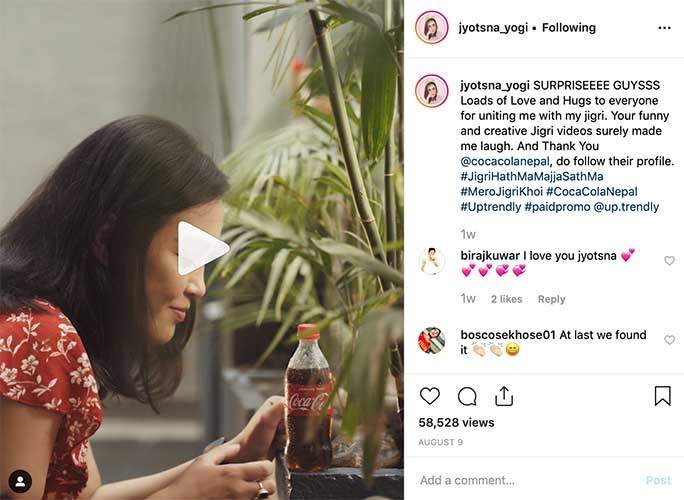 There are two types of paid promotions.
Business account promotion
Search and find out the online store and analyze its online sale, social media marketing reputation, and number of followers. You can offer them a paid promotion of their product or promotion of the Instagram business account by email or social media platforms.
Post promotion
In this, we focus on a specific post or a product that suits your audience. You even can consider local businesses around you and promote their product.
6. Sell your Instagram influencer account
Selling large Instagram accounts is another suitable method to earn some real money.
The readymade audience has tremendous demand. What do you think about how much you can earn by selling your account?
Well, it depends on the number of followers and engagement you have.
If you choose to sell your Instagram account through the trading website, they will buy as per the number of followers (maybe, offer 0.003$ per follower).
Let's calculate,
If you have 40,000 followers.
40,000×0.003$= 120$.
Honestly, it was cheap for me. We'll have to spend significant hours to gain 40,000 genuine followers. So, 120$ is not enough for me.
There are many websites to help you sell your Instagram account, but these two are the best.
There are other methods where you could earn more than 120$ for 40,000 followers.
So, what is the smart way to sell an Instagram account?
Here are the 3 best methods to sell your Instagram account while avoiding trading websites.
Sell to your audience – Yes, it works. First, target your Instagram's top fans and make an offer. You'll be able to earn at least 1,000$ with this method.
Sell to micro-influencer – Instagram influencers want to buy other Instagram accounts to level up their business. So, target them.
Sell to brands – Yes! Many brands are available in the market to start their Instagram marketing. Find those brands. They pay strong.
Note: Don't forget to PIN the image below.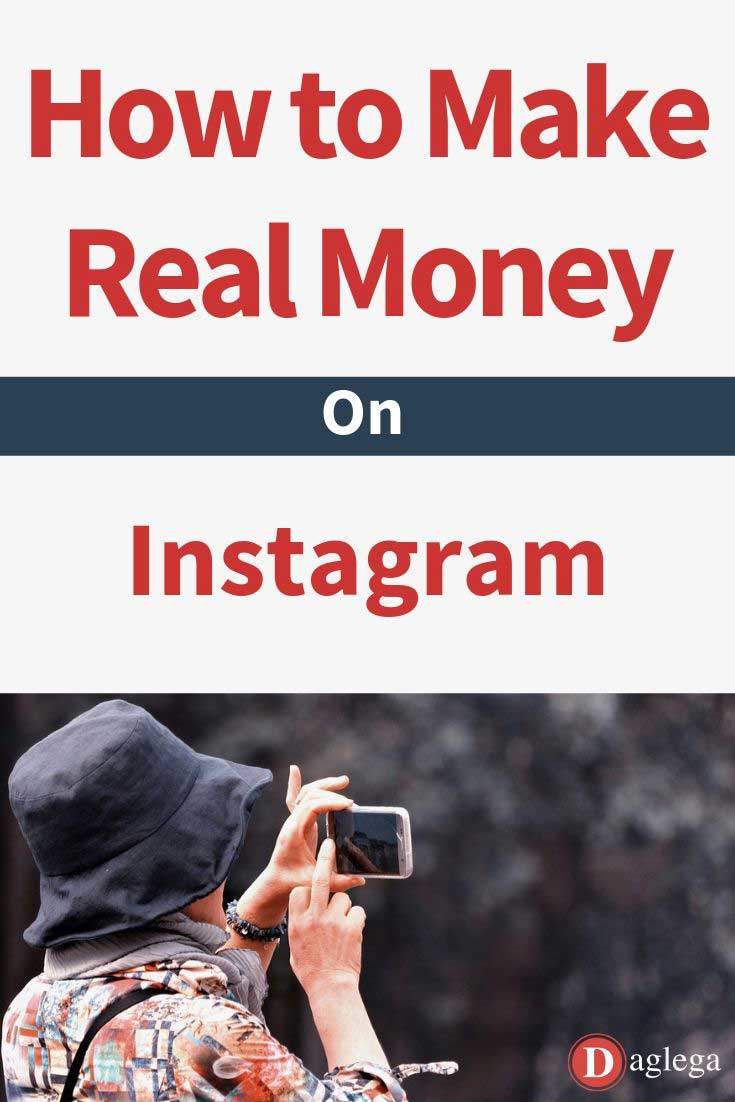 Bonus tips
We have already published a detailed article about how to grow Instagram followers organically and quickly. You'll find it here.
Some extra tricks you might want to check,
Cross-promote your dedicated #Hashtag (promote on other social media platforms too)
Focus on video content
Participate in conversations relevant to your niche.
Use the right #Hashtag only and remove the unwanted tags.
Build your own Instagram style.
Create a Quiz type post for proper engagement
Don't forget to add your website/blog link to the Instagram bio
Optimize your Instagram profile for better exposure in the niche
Write compelling captions on every Instagram post
Post regularly
Collaborate with Instagram influencers (especially micro-influencers)
Master Instagram for business from today because it is the best social media platform for marketing.
So, if you want to know anything about making money on Instagram, let us know.
This is a guest post by Aatif Anjum. He is the founder of Digital Cyberian. Follow him on Twitter for digital marketing-related tweets. If you would like to write a guest post for Daglega, please contact us.