Freelancing or Freelancer has become one of the most discussed subjects on the internet. Yet, many unclarified things remain.
Simply, the freelancer profile is not something you could do or you would do in a flash of a second. It needs time and a whole lot of patience.
And the freelance market is way bigger than you know. We are talking about a gold mine that needs precise digging to yield the best out of it. An excellent article shows key statistics about the freelance work economy.
I have been working as a freelancer for more than 6 years now, and still, there are things that are mysteries to me.
I know there are many beginners, and they may have millions of questions in their minds. This is why I decided to share what I learned as a freelancer over the last few years.
In this post, I focus on, first and foremost, things that you should take seriously if you were to jump into the freelance workforce.
If you want to earn 10k for a month in your first month as a freelancer, I'm sorry, guys, I don't know how to. Please read no further. This article is not for you.
But, if you are looking for something reliable, sustainable, and possible monthly income growth in the coming months, I'd be more than happy to help.
I know everyone would love to become a successful freelancer, but many had second thoughts before starting a freelance career.
Come on, guys, don't be afraid to try. That won't kill you. Just try.
Let me help you with a step-by-step guide to getting started.
But please note the things I learned over the last few years. Maybe some people find these guidelines not working for them. And some may find it a little challenging to follow.
And even some may find that I'm bluffing. You'll be the judge. I'm not going to intervene. But, trust me, I survived in the long run and followed these steps daily.
1. Do a self-evaluation
First, you should trust your gut feeling if you want to be a freelancer. Otherwise, there's no point in preparing yourself for something that you don't deserve. Something you don't want to practice.
So, first ask yourself, "Am I ready to take the heat on?"
If the answer is yes, then you are about to start your journey. If you are still not sure, please take a step back, take a deep breath, and think again.
2. List your skills
If you are going to start the journey, then you should have something to offer.
Nothing comes easy without a price. So, get your best shot and outline your skills. At first, you find it really difficult to understand your real potential.
If that is the case, then start with something you would love to spend time with. In my case, I love to spend time with my computer and never get bored.
So, at first, I thought of becoming a freelancer as a data entry operator.
Here are a few skills that have so much potential for getting hired in the first place.
Web designing and development
Graphic Designing

Content writing

Programming

Social media marketing
If you closely look at the mentioned categories, they are more or less based on your creativity. If you are not that creative, don't give up. There's always a place to start.
If you are good at administrative tasks, then try becoming a virtual assistant. Many people seek trustworthy VAs to keep their busy schedules up.
Don't give up. Just look around you. There's always a way around it.
3. Find a place to sell your skills as a freelancer
Even if you know what you are capable of, you may still be wondering to find the right place to market yourself.
I hope to write up a separate post regarding the Freelance marketplace and its pros and cons. But in the meantime, I would love to recommend Upwork.
Because it is free to sign up for and is one of the most trusted marketplaces for a freelancer to date. If you are new or a pro, Upwork is the best place to work.
Do your homework, freelancer! Try to find yourself a better marketplace to sell your skills.
I know almost everyone has a Facebook account. Aren't you? But is that enough? Well, I don't think so. When someone hires you, they will first look on the internet.
I personally know almost every client I ever worked with had checked my social accounts before they offered. Because everyone needs to feel safe, no one would hire a total stranger to help him/her with their duties.
So, you better be as social as possible. Always keep an updated profile. You should maintain them well no matter what social platform you are on.
At least once a month, check and update the profile info.
And all these social platforms are pretty much better ways to reach out to your next job offering.
We will discuss how you should do social promotion in a different post. For now, this is enough to start as a freelancer.
5. No communication, no success as a freelancer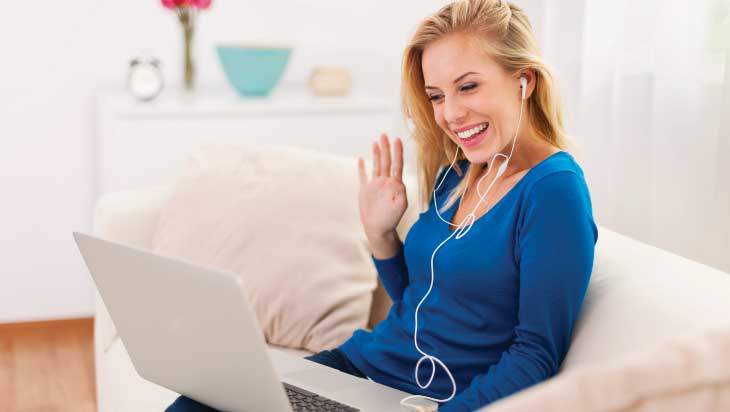 If you were to become a freelancer, you should have to have a way to communicate with your clients and some tools that are essential to get the day-to-day jobs done.
The first thing you need is an email account. Yes, an email account is a MUST-have. I'd prefer to have a Gmail account, Google's legendary mail service.
With a single Gmail account, you'll have access to almost all of Google's services, such as Google Drive, Google Keep, Google Earth, Google Maps, etc. This is why I recommend Gmail.
When you sign up for a Gmail account, you will have access to Google Hangouts, which is one of the most requested ways of communication, apart from Skype.
And Gmail will give you access to Google Docs as well. One Gmail account will unlock a whole bunch of utilities that are super essential to get yourself to a profound freelancer.
And don't stop there. Check the internet and learn new things every day.
The bottom line is,
I personally love to read Mashable and Jeff Bullas Blog.
Go there and check for yourself. You'll see.
Well, we are not done yet. You should keep following and practicing the things you learned.
Don't just rely on the 5 points I highlighted above. There are many things to consider if you want to be a successful freelancer.
I just told you how I marched into this massive virtual world. They worked for me, and I hope they'll also work for you.
What do you think, then? If you are already a successful freelancer, please don't forget to share your story with us. We would love to hear what you have to share.
Just tell us, and we'll improvise.
This is a guest post by Nimesh Madushanka from IWannaBeAFreelancer.com. You can follow him on Twitter. Please get in touch with us if you would like to write a guest post for Daglega.