I know we all have heard success stories about freelancing or about being a freelancer. Many would say working from home is nothing but freedom.
Yes, absolutely. But that freedom comes with a price. This is something that no one would dare to express. But that is the truth.
Earlier, I wrote an article about things you should concern about before jumping into the freelance race.
Recommended article: Looking for Freelance Work? The 5 Best Sites To Start
I've been working as a freelancer for almost eight years now, and this is something I always ask myself "Is this safe?"
Yes, it is. But you should work your way around freelancing. If not, you are doomed for sure.
If you are new to freelancing, then the first thing you should avoid is, comparing your success with someone else's who has been freelancing for many years.
I'm not discouraging you; I'm honest to the point. That's it.
For some people, freelancing is a career path. For some, it doesn't. Anyhow, the reason I'm writing this to share the pros and cons I experienced as a freelancer.
Let's start with the brighter side of being a freelancer.
1. You are the boss. This is what freelancing is all about
Yes, you decide what's best for you. No one is giving orders nor pushing you to the wall with ridiculous deadlines. You can focus on your skills and start your own business from scratch.
That is why many people have fallen in love with freelancing.
But being your manager is not as easy as it sounds. It requires a full-time commitment.
If your business needs to see tomorrow, you may have to sacrifice your day. (Well, this includes your breakfast, lunch, dinner, and a good night's sleep. Apparently, you can breathe. No problem there :D )
2. All you need is a Laptop and a fast internet connection
If you are a freelancer, you can travel the world. No limits, no boundaries. Just pack your things, and you are ready to go.
Don't forget your laptop and your portable internet connection.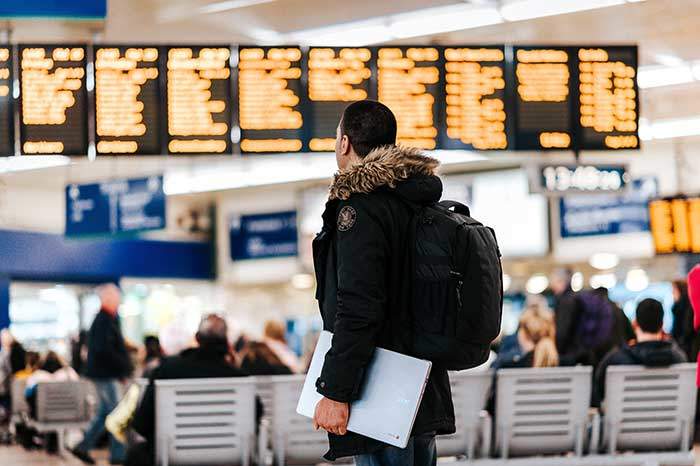 Once I met a guy who was a traveler (actually, that was what I thought), and he has traveled to almost all the countries in the world. And he told me he covered all his expenses by doing freelance writing. How cool is that?
You could be him; all you need is to find a better freelance marketplace and start trying.
3. Freelancing means your time, your way
One of the best advantages I experienced is time flexibility.
Freelancing is not a usual corporate job that starts at 9 in the morning and ends at 4 in the evening. I start my day at around 5.30 in the morning, and there's no such routine.
Whenever I complete my work, I can quit the day. Yes, sometimes I have worked until midnight. That is the dedication; sometimes, I even made $800 daily.
It might not be a significant number for someone. But for me, yup, it is significant.
The craziest part of freelancing is that if you get bored while working, you can watch a movie, listen to music, or even go for a walk.
4. You can do what you love. That is the wonder of freelancing
Sometimes I met people with incredible talents and chose a profession quite the opposite of his skills. That is a disaster.
They could have changed their lives for good if they had followed their abilities. This is where freelancing has a vital role to play.
If you are going to start a freelance business, you are not going to focus on your least concerned skills but on the skills you are pretty good at.
If a person chooses wisely, then freelancing will become a career path for such people. So, do what you love and never get bored!
5. Freelancing is a gold mine
Last but not least, freelancers can make way better money than cooperative workers.
Even for a beginner, freelancing is a gold mine if he/she is on the right track.
Among all the other reasons, this has the highest impact on choosing to freelance as a career path.
This is not always right when the competition is high for freelance job opportunities. This is why you should have to have marketable skills in your arsenal.
In Sri Lanka, sometimes graduates get hired for job opportunities for salaries as low as $100 – $120. It is a disaster in almost all South Asian countries.
And a beginner freelancer makes more than a graduate makes.
Conclusion
Again, freelancing is not going to be a career path for everyone. But, if you are skilled enough, you can make extra money (sometimes even higher than what your full-time job pays you).
The time you spend with your laptop and especially with Facebook can be utilized into something meaningful. All you have to do is focus on your core skills.
You may be a teacher who has a deep desire for designing. Then apart from teaching, you can become a designer. The only thing that stops you from becoming a designer is you!
So, what do you think? Furthermore, I'm sure you all have things to add up. Don't hesitate.
We'd be more than happy to hear your success stories and what you think of your freelancing career.
This is a guest post by Nimesh Madushanka from IWannaBeAFreelancer.com. You can follow him on Twitter. Please contact us if you would like to write a guest post for Daglega.