Did you know that websites following a sturdy content marketing strategy experience 7.8 times more traffic than other websites?
Neil Patel believes that people who share valuable content get to the heart of their readers right away. Therefore, no matter how clichéd it sounds, I would say again and again that content is king.
If you want sales and productivity for your business, you must embrace content marketing strategies that will work.
Check out these top 7 elements that your content marketing strategy should have, and these elements will help you drive more traffic to your website. Let's begin.
1. Create a strong brand image
Your brand image should appeal to your target audience. When you hear the name 'Nike' you don't have to think about brand recognition, right?
Make it a goal to create a brand image that will have a powerful effect on your target clients.
If you are a newbie, look at this checklist to ensure you follow all the necessary brand guidelines for a brilliant content marketing strategy.
You must consider the following factors to create a sharp brand image:
Brand name
URL Hashtag
Website Design
Tagline Website
And many more.
Let us consider that you help students complete their assignments on time. Thus, you have decided to use the brand name 'Allessaywriter,' for instance.
The brand name denotes that the company has something to do with assignment writing services. Thus, your target audience will not hesitate to get in touch with you when they need help with their assignments.
Follow the same rule when you create your URL. If you have a bakery business, your URL can be something like this: prettycakes.com. Hence, your target audience will understand your nature of business clearly.
Create a strong brand to help your target clients follow you and eventually help your business to grow.
2. Focus on the customer's persona
Every marketer needs to understand his customer persona first. Hence, this comes second on my list. Determine who your business wants to address in the market.
Are you wondering how to define the customer persona for your business? Keep the following things in mind to target the right people for your business.
The general demographics that you want to address
Recent market trends
The kind of solutions your product or services you offer
Who is most likely to engage with it?
Who has enough resources to afford your products?
Use all these factors to define your customer persona and trigger your sales tenfold. You will understand your audience's interests, challenges, and values better.
It will be easier for you to create a stronger content marketing strategy and hit your target clients at the right place and at the right time.
The thing about customer persona is that you need to redefine the persona every now and then. People's interests change over time.
We found wired telephones cool when they came out in the beginning. Now we consider smartphones to be cooler.
Similarly, you need to conduct surveys and other research to match pace with the changing interests of your target clients.
3. Set up your blog
Haven't you found a place to host your content yet? Haven't you thought of starting your first blog?
Well, now is the time.
Your target clients may not always look for services. They may also look for suggestions, tips, and information on specific topics.
Create informative blogs to engage with your readers.
You will find a slew of options when it comes to creating your own blog. From Wordpress-powered blogs and content management systems to external domains such as Medium, you will not run out of options to host your content.
The blog will come in handy if you have already established your potential clients. Urge them to visit your website for more valuable details on different topics. Make sure you get your content noticed.
Also, you must take care of ongoing time investment and potential development costs before developing the website.
4. Identify the purpose of your content
Content marketing is distributing content to make your brand reach the target audience. Your content has to be special, unique, and fantastic to attract your target clients faster than your competitors.
Thus, it is crucial for marketers to identify the purpose of the content that they intend to create.
Consider the following factors to determine the purpose of your content:
Do you want brand awareness?
Do you want to drive traffic to your business page or website?
Are you planning to increase your readership?
Once you know the purpose, it will become way easier to create the right content for your target audience. You can resonate with your clientele through the right content.
And also, remember that content may not be only in the form of blogs. You can also share podcasts, videos, etc. Also, you must consider three types of content for an effective content marketing strategy.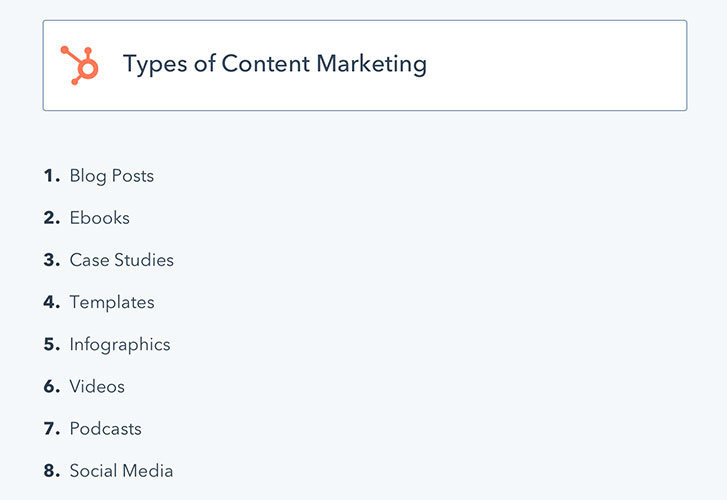 Your content must speak about your goals to your audience. Try to update it or scrap it all together when the time comes for change.
5. Mark your customer's journey
Is this even necessary? Do blogs have the same effect on you as much as a video does? Probably, no. Your customers go through different stages of their journey until they reach the final buying stage.
Thus, they need different content for their various needs throughout the journey.
You are supposed to share content that solves the problems faced by your target clients. However, it is not possible to come up with a solution for every stage of your client's marketing journey.
Once I came across two different demands from two of my fellow bloggers. Just take a look at the two different problems.
Blogger 1:
He wanted to know if it's possible to rank high on Google with a non-self-hosted Google blogger website.
Blogger 2:
This blogger has been in this industry for 2.5 years. He wanted some tips in regard to guest post content on authoritative sites.
As you can see, one piece of content cannot solve the blogger's problems. Therefore, I had to create two different contents per the stage of my blogger's marketing journey.
Delivering good content as per your client's marketing journey will help you earn their trust 10X faster.
6. Build a robust email list
There are over 3.8 billion email users throughout the world. Expect the number to reach 4.2 billion by the year 2022. Thus, you can imagine the impact emails can have on the entire world, let alone your target audience.
You can communicate directly with your subscribers and engage with them. Build a perfect email list and a meaningful email campaign to ensure your content reaches the right people at the right time.
Consider the following questions before you send emails to your target clients.
What is the goal of your emails?
This will help you create an email marketing strategy related to your business goals. Dictate your business motive in your email campaigns and newsletters.
What type of content should your emails have?
You can send eight types of content in your emails to your target clients. Just make sure you share conduct relevant research before sharing the content.
What are the different types of emails you can send?
Usually, there are three main types of emails you can use for your content marketing strategy. For instance,
General newsletters and campaigns- They are just great if you are a newbie in this industry.
Automated messages- You can use these messages when you want to send them to multiple people.
Location-specific emails- You can send emails to selective segments based on demographic information or links that your subscribers have clicked on.
How often are you supposed to send emails?
Be consistent when you are sending emails to your clients. You don't have to be too frequent or too slow.
7. Determine the format of content you want to deliver
From blog posts to infographics, you can pick different formats for your content marketing strategy. It is about how you use them to share your story with the world.
Successful content must have the following features:
Emotion- What do you want your readers to feel after reading your content?
Alert- How do you intend to tell your readers about your new products?
Change- How do you plan to change people or their lives with your products or services?
Share- How can you encourage people to tell others about your services?
Keep the above factors in mind when you put together the most famous content formats for your content marketing strategy. No matter which format you choose to write content in, it must appeal to your target audience.
These are the most crucial elements of a successful content marketing strategy. Get all the elements together, and there's no looking back.
Go through online tutorials to create a robust content marketing strategy and stand out. Good Luck!
Note: Don't forget to PIN the image below.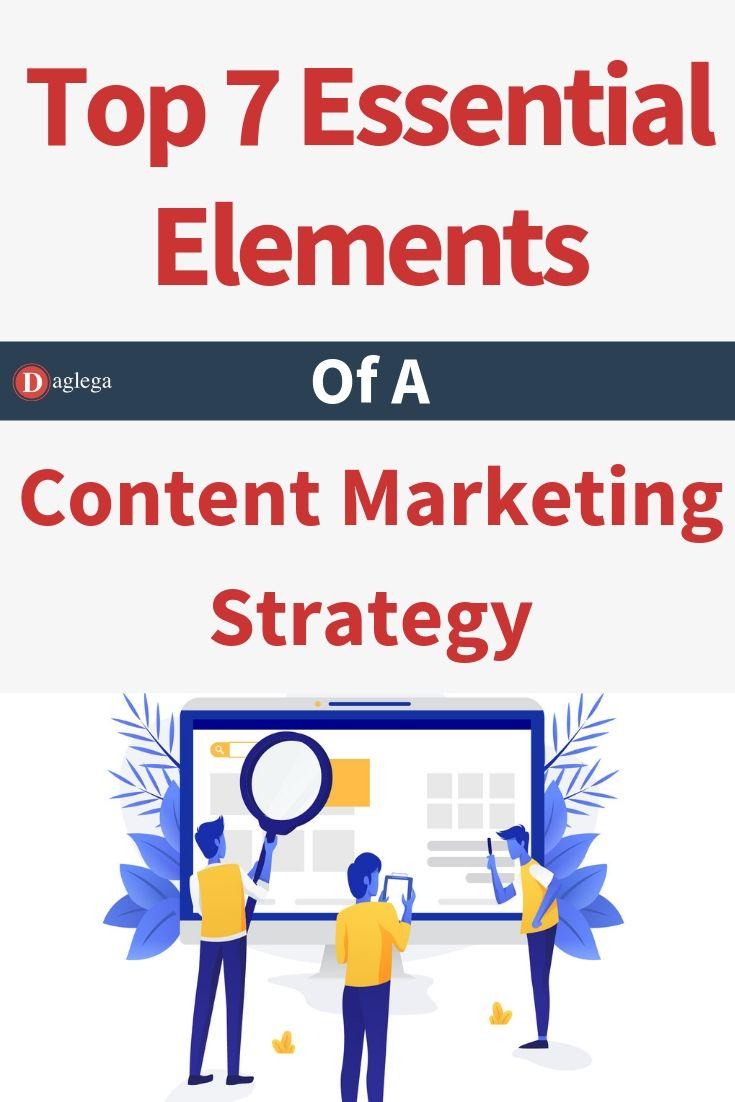 This is a guest post by John Mark. If you would like to write a guest post for Daglega, please contact us.