Hey bloggers, we have to do more than write blocks of text every day. Blogging is an art. So, we must show our words to the world as valuable art. For that, find these easy and quick tricks to make your blog posts more engaging and look like a great piece of art.
If you fail to present your work beautifully, even if you have written the best blog post, Google might think that your content is not good enough to show on its first page. So people will not find it.
You don't want that, right? So then, without wasting your creativity and effort, consider these simple suggestions again, not just to make your posts attractive but for SEO potential.
We have discussed a few more tips on adding extra value to our blog posts.
Find that previous article here – You are not Seth Godin
1. Use a modern theme
If you want to stand out among the other bloggers, you should use a modern-looking theme or a custom design for your blog because your art should not be boring.
Today, it is effortless to find unique, responsive themes. Within a few hours, you can have a new design and site.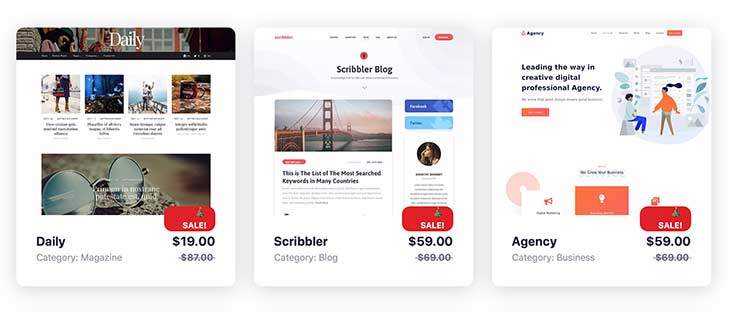 I have been using the AVADA theme since the beginning. But last week, I installed a new theme on Daglega, purchased from fantastic themes and plugin developer, MyThemeShop.
Because their themes are lightweight, simple, SEO friendly, lightning-fast, and easy to use theme features as a blogger with zero knowledge of Wordpress or coding.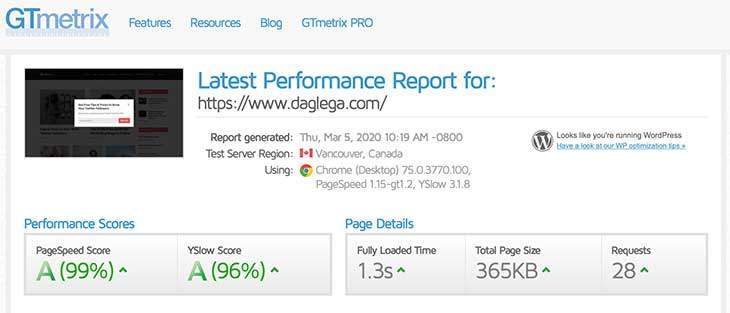 When you consider installing a new theme on your blog, don't forget to follow the proper protocol (backing up, plugin compatibility check) and buy your theme from a theme provider with a good reputation. So, you can avoid the harmful codes on your website.
And consider these factors too.
Author/ Developer
Responsive design
Features availability
SEO friendliness
Plugin support
Update frequency
Customer support
User reviews
Money-back guarantee
How long is the theme on the market
Price
2. Use the Gutenberg editor
Yes, I know. Gutenberg has been crawling into Wordpress for years now, and it sucks. We love using our Classic Wordpress Editor over the Gutenberg Block editor. I was a Gutenberg hater too. I have even installed the Classic Editor plugin on some of my blogs.
But I always want to use the latest versions and try all the new features of all my software. I update my apps every night. I even install new operating systems on the launch day. That is how I work. So, I thought, why not Gutenberg?
Then I realized it was excellent. So, many great features such as tables, split pages, buttons, spacers, separators, widgets, and many other elements which we didn't see on the Classic Editor.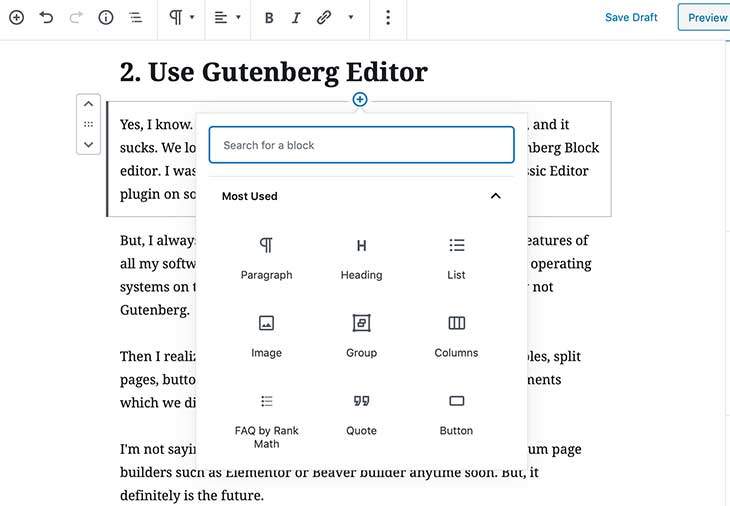 I'm not saying that the Gutenberg block editor can replace premium page builders such as Elementor or Beaver builder anytime soon. But it is the future.
My experience is Gutenberg is better for SEO-optimized long-form content and premium page builders such as Elementor to make beautiful web pages.
So, I advise taking advantage of Gutenberg for free to make your blog posts more interesting. Your irritation of using Gutenberg will go away when you write a few articles.
3. Use good visual content
Most people are visual learners. That is why we should focus on visual content. You can make your blog posts even more interesting by adding good visual content such as images, screen captures, infographics, charts, slideshows, etc.
When you have data to present to your audience, don't write too much about those data. People do not like to read about that data. They want to see and understand from the first look. So, visual content is the best method.
Articles with images get 94% more views.
I don't have to explain all the benefits of adding visual content to blog posts. So, I listed some.
Visually appealing
Increase search engine traffic
Increase social media engagement
Increase the blog post length
Key to selling products
Creating your own visual content is not as hard as in the early days. So many excellent free tools out there that you can use without prior knowledge of editing.
Try these free (premium versions also available) online tools to create amazing graphics.
Do not underestimate the power of social sharing of your blog content. It can boost your blog traffic, sales, and business.
I know a few bloggers that drive traffic to their blogs 100% from Pinterest and earn their living. They don't even care about appearing on Google's first page or crazy SEO. Instead, they create beautiful Pinterest pins and promote them.
I can tell you so many success stories about every social media platform and blog because, in this era, a massive part of marketing is owned by social media.
Social sharing buttons are not just for good website traffic; a beautiful set of social sharing buttons on any blog post can add an elegant and professional look.

When you choose your social sharing plugin, don't just consider the look because some plugins are buggy and can damage your blog. It happened to my blog from the Social Warfare plugin. Not just me. Their buggy update ruined so many websites around the world.
However, I think the Social Warfare team had learned their lesson. If I don't use their plugin anymore, it is still of my best social sharing plugins. Because it is beautiful, elegant, free, and does not affect blog loading time.
Among all the other social plugins tested on my personal blog, Grow by Mediavine (formerly Social Pug), and Social Snap are the best on the list.
So, if you still do not use a social sharing plugin on your blog, install at least the free versions, and observe the progress.
5. Use table of contents
Placing a table of contents on the top of the blog post is excellent, especially for long-form content. It helps readers to navigate through your content easily.
A table of contents can improve your SEO by reducing the bounce rate and increasing the chance of getting a featured snippet or search features when searching Google.
Personally, I enjoy directly going to any topic just by clicking the links in the table of contents on any blog post. It saves time, and it is convenient when we want to find a specific subtopic.
You can add a table of contents to your blog posts by editing and adding scripts to your blog HTML. Don't even think of doing this unless you know what you are doing. 
If you are like and don't even wanna touch any HTML of your blog, use the quick and secure method. Install a plugin on your blog. The best part is most of these plugins are free and work as you expect.
I have used these two amazing plugins in the image below. I'm using LuckyWP Table of Contents on this blog right now.

Setting up this table of contents plugin takes less than five minutes. You can customize the look and decide where to put the table. It'll embed a good content table automatically on all posts (or you can select any specific posts you want)
Isn't that great?
So, why not add a table of contents, make your blog posts more exciting, and give a pro-look.
6. Use FAQs
Honestly, I learned to add a Frequently Asked Questions (FAQs) section to my blog a few days ago using Rank Math SEO plugin, and it works great.
Are you guys still using Yoast SEO plugin? I think it is time to move. Take advantage of the competition between these two SEO giants. Yoast has been running the show for years; now it is Rank Math's time.
Rank Math offers fantastic features only available in Yoast's paid version, such as multiple focus keywords. So, try Rank Math SEO right now.
FAQ schema is another excellent feature you can easily use with your SEO plugin (both Yoast and Rank Math have this feature). When writing with the Gutenberg block editor, you must search FAQ or Rank Math to add a new FAQ section.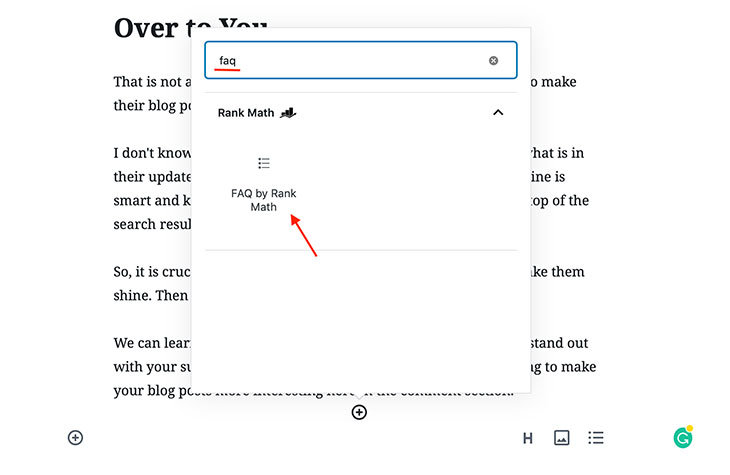 I added FAQs to one of my best-performing articles 2 days ago, and it already appears on Google.
What is FAQ schema?
Simply put, FAQ schema tells Google that your page has a Frequently Asked Questions (FAQs) section. Then Google shows your page with FAQs to the right audience interested in your answers.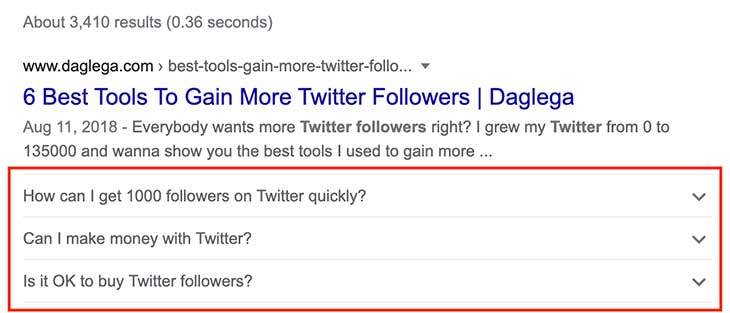 You have probably seen FAQ-rich results appear with a collapsible menu under the SERP. You must click on the item to reveal the answer and read it without leaving the search page.
So, it has a huge SEO benefit, and adding FAQs to the end of any post, can make your blog posts more interesting. Sometimes, that part may become the most visited part of your blog.
7. Use statistics
Statistics are not always dull stuff. Extract only the fun parts and use great-looking charts instead of just numbers to express your idea.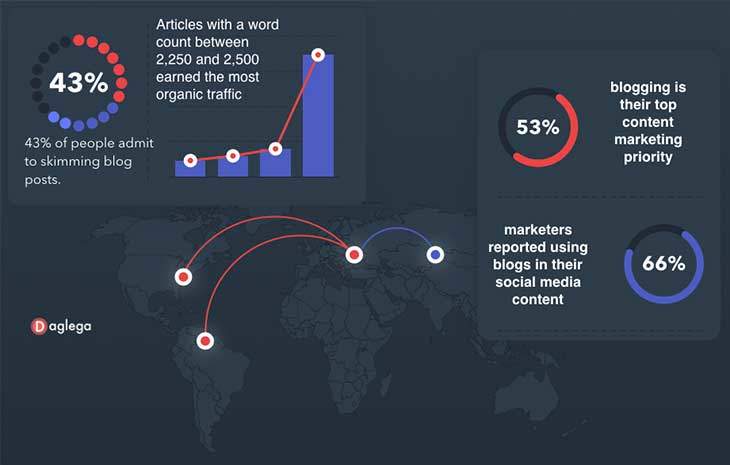 It is one of the most innovative ways to build trust in your point, even before you prove it. So, when you make your point based on statistics, the audience feels you know what you are talking about.
So, don't forget to use useful statistics to make your blog posts more interesting. With the free tools I have mentioned above, you can make amazing charts, tables, maps, etc.
Note: Don't forget to PIN the image below.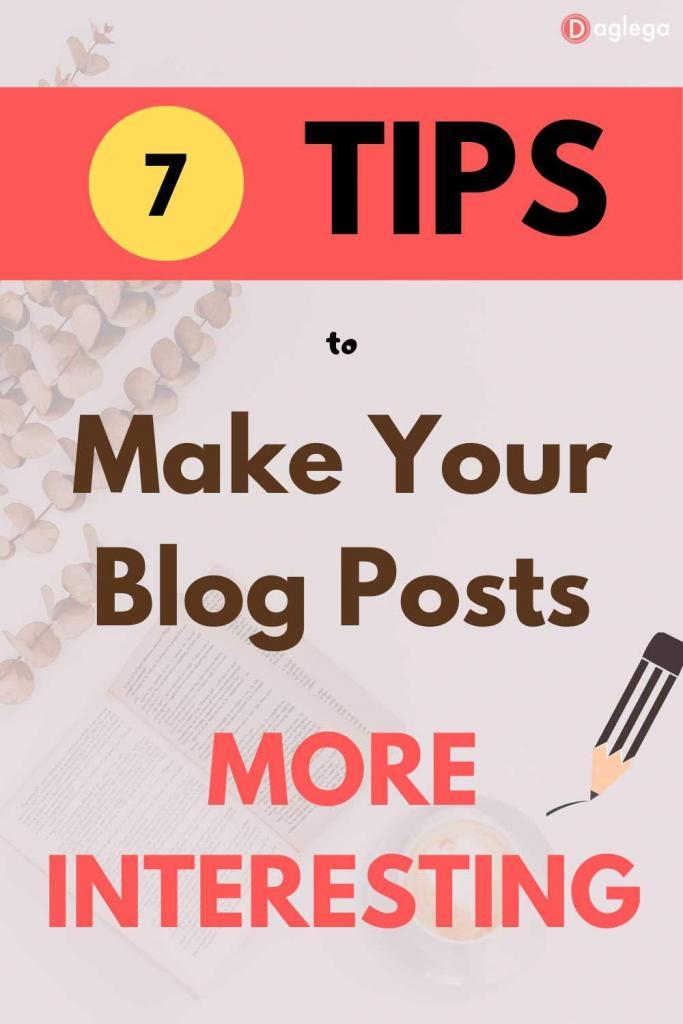 Over to you
That is not all. Bloggers are real artists and find new ways to make their blog posts more interesting daily.
I don't know much about how Google's search engine works or what is in their updates, but I can say one thing for sure. Google's search engine is smart and knows how to put the most exciting blog posts on the top of the search results.
So, it is crucial to add some extra value to our blog posts and make them shine. Then our content will get a chance.
With your support, we can learn and improve new methods to make our blog posts stand out. So, do not hesitate to share tricks you are using to make your blog posts more interesting here in the comment section.